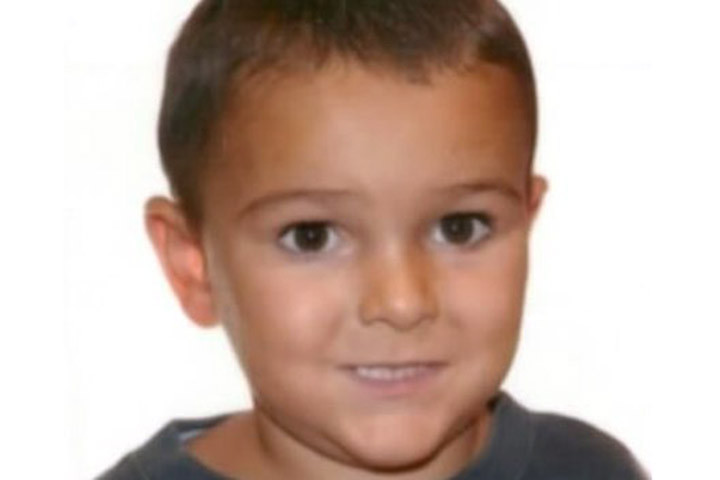 Police searching for a five-year-old boy with a brain tumour who was taken from a hospital by his parents say "time is running out" and his health could soon deteriorate.
Ashya King was removed from Southampton General Hospital without doctors' knowledge by his parents Brett King and Naghemeh King.
Hampshire Police said the family, including Ashya's six siblings, then boarded a cross-Channel ferry from Portsmouth to Cherbou and are believed to still be in France.
Cherbourg Police confirmed they have joined in the search for the abducted boy and are currently checking hotels and CCTV.
Ashya was recently diagnosed with a brain tumour and needs constant medical care. He cannot talk, remains immobile and needs to be fed through a tube.
Assistant Chief Constable Chris Shead of Hampshire Constabulary said it is "vital" they find Ashya today as his battery-powered feeding system "will run out today".
He said: "The information that we have from his medical team is that he must continue to be fed via a tube by someone with the relevant medical training.
"If he doesn't receive urgent medical care or the wrong treatment is given, his condition will become life-threatening."
Shead added Ashya's parents were not known to them before this incident and are investigating why they removed the child from the hospital.
Police are urging members of the public to help them with this appeal and have released images of Ashya and his parents to help find therm.
Detective Superintendent Dick Pearson, of the Hampshire Major Investigation Team, also asked for help from people who have "friends and relatives in France and bordering countries".
A Hampshire Constabulary spokesperson said: "We are working with our counterparts in France to activate their emergency child rescue alert procedures to locate the family as soon as possible. If we do not locate Ashya today there are serious concerns for his life.
"He is receiving constant medical care within the UK due to recent surgery and ongoing medical issues. Without this specialist 24-hour care Ashya is at risk of additional health complications which place him at substantial risk."
Ashya's older brother, Naveed, uploaded an emotional video to YouTube when the family found out he had been diagnosed with a brain tumour.
Speaking to camera, he said: "I just want to say that we love you so much, we are all here for you, everyone is sending their love on Facebook, everyone is praying for you, we just want to see your smile again."
"No kid at the age of five deserves to have a brain tumour.
"Let's just hope the doctors know what they're doing and they know exactly where to operate and what to take out, and they take everything out and you can be better.
"And when we look back in 10 years' time when you're 15, we can actually see that things have changed for the better. Just because they're bad at one point doesn't mean they'll always be bad."