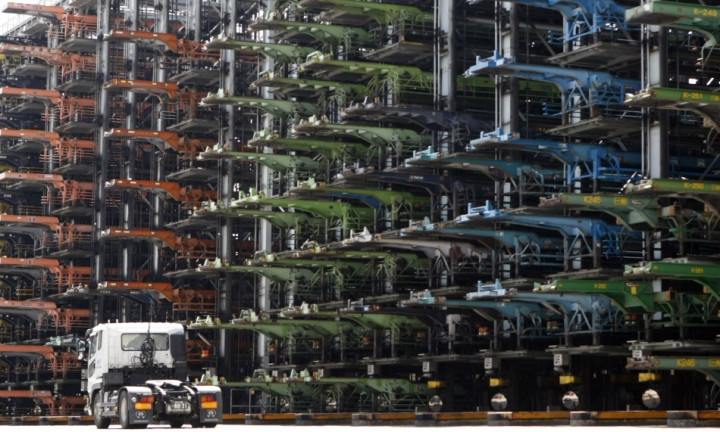 Business confidence of Asia's top companies has inched up in the fourth quarter despite weak global prospects, suggests Reuters/ INSEAD Asia Business Sentiment Survey.
According to the survey, Asia Business Sentiment Index rose to 63 in fourth quarter in contrast to two consecutive quarters of decline. A reading of above 50 indicates an overall positive outlook of the companies .
In the third quarter ended September, the index was at 62, a decline of 7-points from the previous quarter.
Southeast Asia mostly remained upbeat with Malaysia, Indonesia and Philippines recording the highest scores of business confidence, each at 100.
India's business sentiment index recorded 100, a highest since the first quarter of 2011, though the surveyed firms consider inflation and economic uncertainty as major worries. The index was at 80 in third quarter.
Chinese companies remain slightly optimistic as their business confidence rebounded in December as against an all-time low in the third quarter. However, global uncertainty and rising costs weigh on the growth outlook of the firms.
Meanwhile, business outlook of the Japanese companies reached new lows in December as economic uncertainty and currency volatility remained as major worries. According to the survey, the index stands at 44 in December against 48 recorded for the third quarter.
A recent Bank of Japan's Tankan survey report noted that the manufacturer's index of confidence dropped to minus 12 in the fourth quarter of 2012 from minus three in the three months ending September raising fears about the direction of the economy. Japanese economy is to be considered technically in recession after the government reconfirmed that growth contracted 0.9 percent in the third quarter.
Other export-oriented economies such as South Korea and Taiwan also remain cautious on their outlook with global economic slowdown and eurozone debt crisis remain to be major concerns.
Singapore and Taiwan sentiment indices fell to its lowest levels since the fourth and third quarters of 2011.
The survey included more than 100 firms in the Asia- Pacific region covering 11 economies.