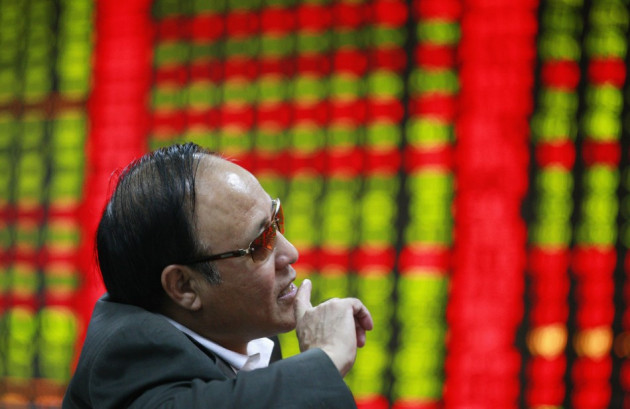 Asian stocks remained mixed in the morning trade ahead of the US Federal Reserve's meeting which is expected to unveil further monetary stimulus measures this week.
Japan's Nikkei average traded 0.29percent or 27.46 points lower to 9,506.29 while South Korea's KOSPI was up 0.17 percent or 3.38 points to 1,960.80. China's Shanghai Composite Index fell 0.17 percent or 3.64 points to 2,080.13. Hong Kong's Hang Seng gained 0.31 percent or 68.89 points to 22,345.61.
The US Federal Reserve's monetary policy committee is set to meet for a two day session this week. Investors and analysts remain optimistic that the committee will launch another long-term asset purchase programme as its current economic stimulus plan 'Operation Twist' ends this month.
The US markets had closed higher earlier on this hope, along with indications that the negotiations to avoid the 'fiscal cliff' crisis are making some progress. Statements released over the weekend by the White House and the House Speaker remained similar, which analysts suggest as a sign that an end to the deadlock may be in sight.
The Dollar firmed about 82.37 Yen while the Euro steadied. The single currency had plunged earlier on concerns of a political crisis in Italy. But the fall proved to be temporary as it gained to $1.2937, off the earlier low of $1.2880 as the Italian Prime Minister Mario Monti dismissed concerns of a potential political imbalance as he resigns earlier than expected.
Economic concerns gained momentum in Japan after the country's government re-confirmed that growth contracted 0.9 percent in the quarter ending September. Growth in the previous quarter too had seen contraction according to revised figures, confirming that the country is technically in recession. However, analysts expect that the economy has bottomed out and could pick up moderately in 2013.
"The latest figures on Japan's economy suggest that it has already fallen into recession and is unlikely to emerge before next year," said analysts at Capital Economics.
"However, whilst the economic backdrop is bad, it is at least not getting any worse. Firms expect a recovery in the first half of 2013, albeit one of very little substance".
Major Movers
Utilities dropped in Tokyo. Shares of Chubu Electric Power Company were down 5.71 percent while those of The Kansai Electric Power Company fell 6.44 percent. Shares of the struggling chipmaker Renesas gained 3.57 percent following reports that the company secured a vital bailout package.
Shipping related firms STX Pan Ocean Company and STX Offshore & Shipbuilding Company traded higher in Seoul, up 14.96 and 10.10 percent. Shares of the electronic major Samsung retreated 0.94 percent after surging to record levels in the previous session.
Metal producer Citic Pacific, up 4.12 percent and financial firm AIA Group, which gained 3.51 percent were the major gainers in Hong Kong.