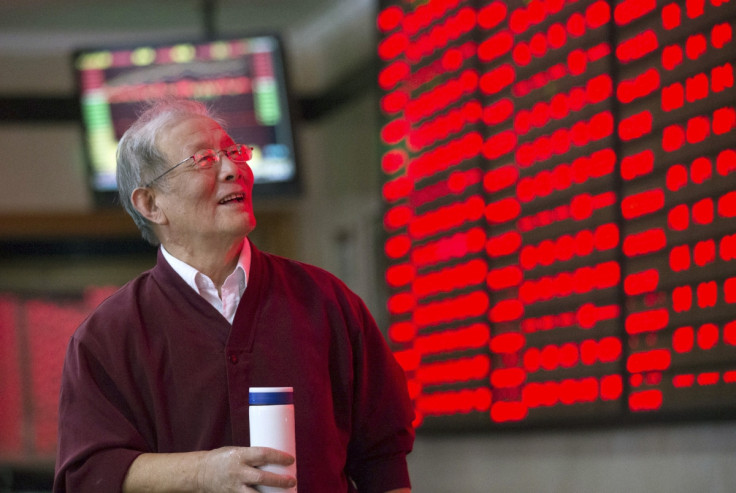 Barring China's Shanghai Composite, the rest of the Asian stock market indices were trading higher on 15 February. This followed a positive close on the Wall Street and the FTSE on 12 February and was in contrast to the bearish trend the stock markets across Asia witnessed last week.
Ajay Rajadhyaksha, an economist at Barclays said, "Although we consider the violent risk-off move of recent weeks largely unwarranted by economic fundamentals, the sheer magnitude of the sell-off has raised the risk that market volatility could feed back into the real economy."
The Shanghai Composite, however, lost ground after re-opening post the week-long Lunar New Year holiday. This was despite the positive comments on the yuan made by Zhou Xiaochuan, governor of the People's Bank of China (PBOC).
Over the weekend, in an interview with Caixin financial magazine, the governor had said that the depreciation of the yuan would not continue as there was no basis for the same. He had also said that Beijing would not tighten capital controls despite the country witnessing a surge in capital outflows.
"Central banks have very limited ability to ride to the rescue of risk assets. We consider China the biggest medium-term risk, but the least immediate issue," Rajadhyaksha added.
Indices in Asia traded as follows on 15 February at 5.31am GMT: China's Shanghai Composite Index was down 0.79% at 2,741.70; Hong Kong's Hang Seng was up 2.97% at 18,864.36; Australia's S&P/ASX 200 was higher by 1.64% at 4,843.50; South Korea's Kospi was trading at 1,858.35 up 1.26%; India's CNX Nifty was up 2.38% at 7,147.10; Japan's Nikkei 225 that lost 11% last week was attempting a comeback. It was trading up 6.73% at 15,958.56. This was despite a decline in Japan's gross domestic product in the final quarter of 2015, which was lower than expected.
Last week, the Dow Jones Industrial Average closed up 2% at 15,973.84, while the FTSE 100 closed higher by 3.08% at 5,707.60 on 12 February. Among commodities, WTI Crude Oil was trading lower by 0.68% at $29.24 (£20.13, €26.07) a barrel, while Brent Crude was down 0.51% at $33.19 a barrel, at 5.39am GMT on 15 February.