Most Asian markets were in negative territory on 11 September as uncertainty over whether the US Federal Reserve will raise interest rates next week gripped investors.
Japan's Nikkei benchmark index was down 0.4% at 18,233.44 points in the afternoon session after closing 2.5% lower on 10 September.
The decline came despite state-owned Japan Post announcing plans to raise as much as ¥1.4tn (£7.5bn; €10.3bn; $11.6bn) through a stock market flotation in Tokyo. The initial public offering (IPO), Japan's biggest since 1998, will bring the conglomerate's core postal, banking and insurance units to the stock market.
Japanese shares have been gripped by heightened volatility in the past few days, with the Nikkei seeing its year-to-date gains wiped out on 8 September before soaring almost 8% a day later.
"Markets have been wild and fear is still near its zenith," Tim Shirata, vice president at Guild Investment Management, told Bloomberg. "Pessimism about China and the world economic outlook is widespread, and optimism about continued economic growth in the US is declining. We hold a lot of cash, and are waiting patiently for opportunities to invest it."
Rest of Asia
Mainland China's Shanghai Composite index retreated 0.8% to 3,173.35, while South Korea's Kospi benchmark shed 1.1% to 1,941.37. Traders in the region ignored overnight gains on Wall Street, where the S&P 500 and Nasdaq indices closed up 0.5% and 0.8%, respectively.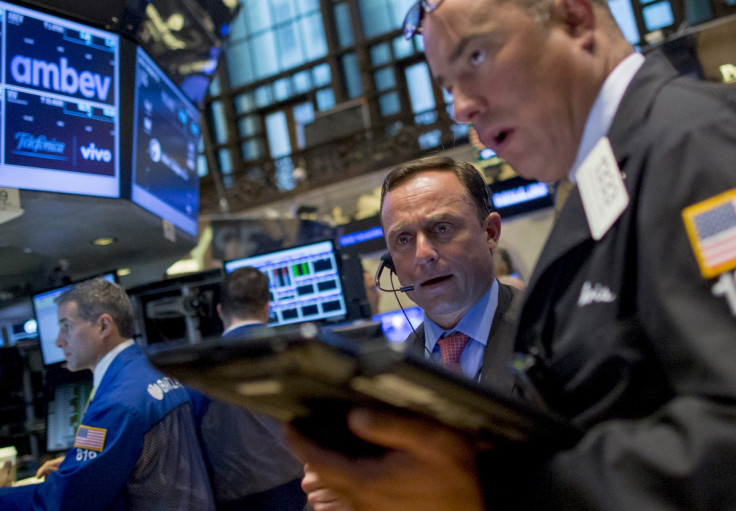 "Investors are likely waiting till Monday (14 September) for leads into how the markets are going to trade in the lead up to the Fed meeting next week," IG market analyst Angus Nicholson said. "With the probability of a Fed rate hike the highest it has ever been going into a meeting since the Fed began its rate cutting cycle, there is likely to be plenty of movement in the markets whatever the outcome."
In Australia, the S&P/ASX 200 was down 0.5% at 5,071.10 points. Elsewhere, Hong Kong shares bucked the region's trend, with the Hang Seng adding 0.6% to 21,687.09.