Asian markets rebounded from previous days' losses following a strong handover from Wall Street, with Japan's leading stock index poised to make its biggest one-day gain in more than four years. The benchmark Nikkei 225 index soared by 5.6% to 18,390.55 points in the afternoon session.
This is its best one-day performance since March 2011, according to Reuters, after Japan Prime Minister Shinzo Abe pledged to cut the corporate tax rate in 2016 to encourage businesses to invest in the country. Traders in the region were also more optimistic of market stability in China after the country's finance ministry said it would expand its fiscal policy to support the slowing economy.
In addition, Chinese authorities said they were considering introducing a so-called "circuit breaker" system tied to the country's biggest stock index to curb volatile trading. Under the draft proposals, trading in Shanghai and Shenzhen – the two biggest stock exchanges - will be suspended for a period of 30 minutes if the CSI 300 index of the 300 biggest Chinese companies rises or falls 5% in a single trading session. The mainland's Shanghai Composite was up 1.4% at 3,215.55 while Hong Kong's Hang Seng surged by 3% to 21,896.60 points.
Wall Street rally
US stocks witnessed a strong rebound on Wall Street overnight, with the Dow Jones, S&P 500 and Nasdaq indices closing up 2.4%, 2.5% and 2.7%, respectively. "It seemed there is now some clarity in the risk markets, after a nerve-wrecking start to the week," IG market analyst Bernard Aw said.
"The rebound in China shares certainly has a hand in the pickup in risk sentiment. Keeping in mind the aim to shift China to a consumption-based economy, the MOF (Ministry of Finance) is studying reform plans for resource tax and personal income tax, while seeking to promote consumption tax reforms. This is very positive for overall market sentiments," Aw added.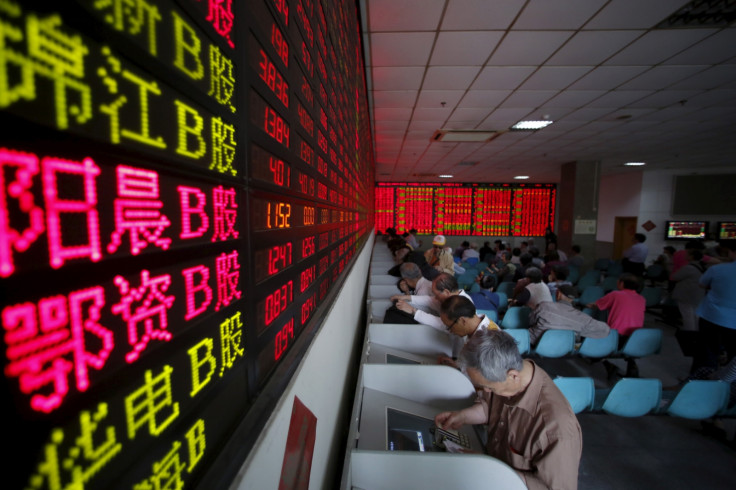 In South Korea, the Kospi benchmark jumped 2.8% to 1,930.77 after official data showed the country's unemployment rate unexpectedly eased to 3.6% in August from 3.7% in July. Elsewhere, Australia's S&P/ASX 200 was up by 1.9% at 5,214.20 points.