Most Asian stocks started the week in negative territory as weaker-than-expected employment figures from the US weighed on investor sentiment. Trading resumed on Chinese bourses after a four-day break, with the Shanghai Composite closing down 2.5% to 3,080.42 points after an erratic session that saw wild swings in the benchmark index.
The region's biggest stock market, the Nikkei 225, closed 0.4% up at 17,860.47 after opening 0.7% lower. "Trading in Asia today will be driven by two major factors: the delayed response to Friday's non-farm payrolls number out of the US and the reopening of the Chinese stock markets after a four-day break," IG market analyst Angus Nicholson said.
"Both of these factors are likely to spur further selling in Asian markets today, with the outcome of the Chinese market reopening being the greater cause for concern." The US Labor Department said on 4 September that non-farm payrolls increased 173,000 in August, lower than analyst forecasts for a 220,000 gain.
Wall Street reacted negatively to the news, with the Dow Jones and the S&P 500 indices closing down 1.7% and 1.5% respectively.
Stocks in rest of Asia
Shares in Hong Kong followed the mainland lower, with the Hang Seng index down by 1.2% at 20,583.52. In South Korea, the Kospi index slid 0.2% to 1,883.22, while Australia's S&P/ASX 200 also retreated 0.2% to 5,030.42 points.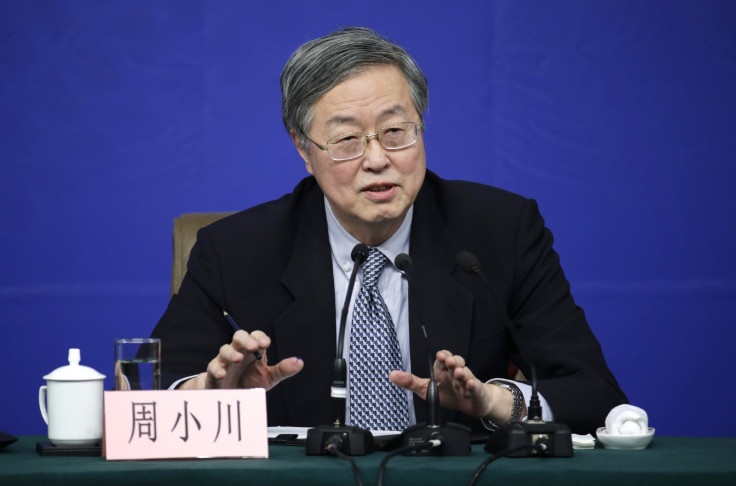 On 5 September, China's central bank chief Zhou Xiaochuan told finance chiefs from the G20 group of largest economies that the "correction in the stock market is almost done" during a two-day meeting in Ankara, Turkey.
"We think it's pretty close to the end," Zhu Jun, head of the international department at the People's Bank of China, was quoted as saying by Bloomberg.
"To some extent the leverage in the market has been decreased substantially, and we think there would be no systemic risk," Jun added. Meanwhile, China's National Bureau of Statistics revised its economic growth estimate for 2014 to 7.3% from 7.4%.