Most Asian markets saw another day of declines after China posted tepid trade figures for August. Mainland China's benchmark index, the Shanghai Composite, fell 1.6% to 3,031.81 points at mid-day.
The fall came after customs data showed the country's exports dropped 5.5% compared to a year ago in US dollar terms. Imports also declined for the month by 13.8% in dollar terms, leaving the trade surplus at CN¥368bn (£37.8bn; €51.5bn; $57.8bn). Dollar-denominated exports and imports had declined 8.3% and 8.1%, respectively, in July.
"China's trade balance numbers will have only added to concerns about the state of the economy," IG market analyst Angus Nicholson said in a note. "The 13.8% decline in imports was significantly worse than consensus expectations for an 8.2% decline, and will only add to concerns over declining Chinese demand."
Rest of Asia
The news rattled markets at China's largest trading partner, Japan, with the Nikkei index down by 1.7% at 17,550.18 points. Earlier, Japan's Cabinet Office revised up its gross domestic product (GDP) estimate for the April to June quarter to a 0.3% contraction from a 0.4% decline. The improvement came mostly from an increase in inventories, although capital expenditure fell more than initially estimated.
The contraction suggests that Japan's economy is fragile, with companies reluctant to invest amid depressed consumer spending and sluggish global demand for Japanese goods. The annualised decline in GDP was revised to 1.2% from 1.6%.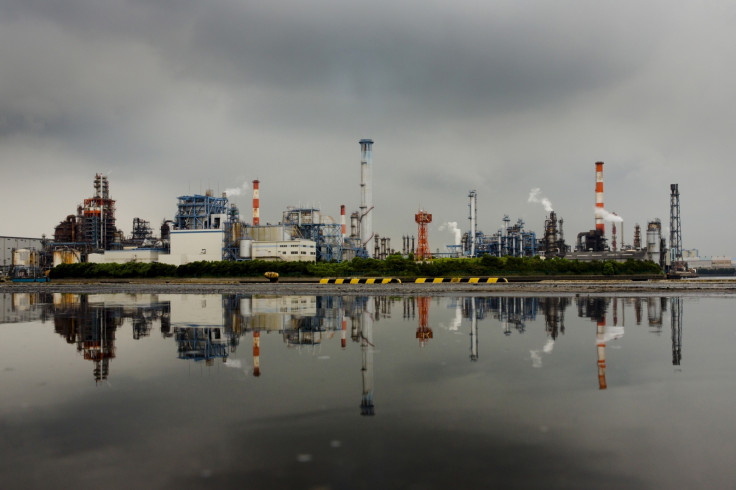 "Japanese GDP data was slightly better than expected, but has not managed to ease concerns about the state of the economy," Nicholson said. "Concerns about China and the rising yen appear to have dominated trading today and pushed the Nikkei down."
Shares in Hong Kong returned to positive territory, with the Hang Seng index adding 0.3% to 20,653.64 after closing down 1.2% on 7 September. In South Korea, the Kospi index eased 0.3% to 1,878.23 points. Elsewhere in the region, Australia's S&P/ASX 200 climbed 1.2% to 5,091.40 led by a strong performance in the energy sector.