Apple Watch sales beat expectations, outperforming launch sales of iPhones and iPads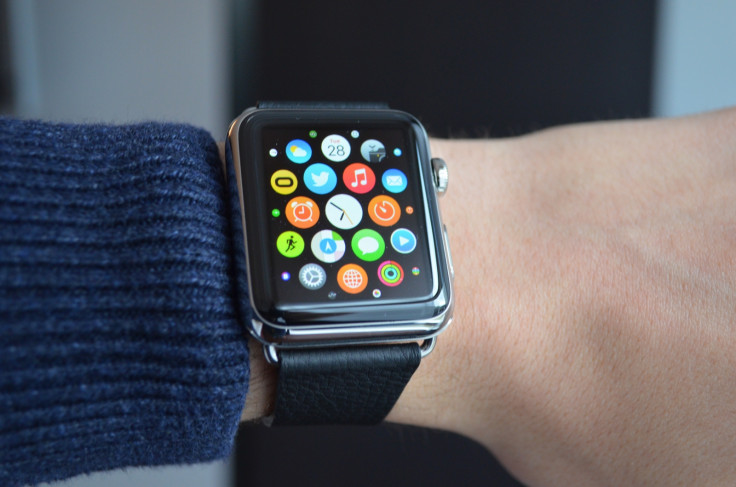 Apple Watch sales beat the company's expectations, with its sales in the first nine weeks of its launch in late April outperforming that of either iPhones or iPads over a similar period after their respective launches.
The company, which released its third quarter results had a troubled day with its App Store, Apple Music, iTunes Store and some others seeing their services disrupted for more than three hours before its results were released.
In the conference call after the results, chief executive Tim Cook reiterated that demand for Apple Watch outstripped supply but did not give any numbers. "June sales have been higher than April and May," he said.
Chief financial officer Luca Maestri said that the Apple Watch accounted for "well over 100% of the growth" of the other category, which more than offset the iPod and accessories sales decline.
He said feedback on the Apple Watch was positive, noting that the company is only just meeting demand.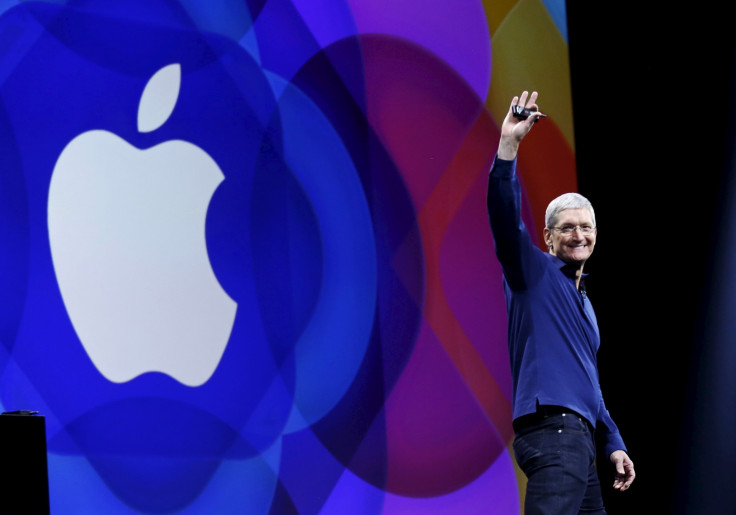 When pressed further on the Apple Watch, Cook said that Apple had decided in September not to talk about Watch shipments, stressing that it was not a transparency issue but one of not wanting to give insight to competitors on a product that "we worked really hard on."
He however did hint that if one looked at the sequential and year-on-year revenue changes in the "other" category where Apple Watch sales are accounted for, then the numbers for the watch could be worked out, especially since the total balance of the category is shrinking.
He also pointed out that there were not that many points of sales for the Watch but "we feel really great about how we did," adding that the launch of the Watch was the highlight for the quarter.
Cook however said that the company plans to expand channels before the holiday as it is convinced that the Apple Watch will make a great gift during the holiday season. "I never go anywhere without the Watch," said Cook.
Apple Watch is now available in 19 countries and there are over 8,500 third party apps available.
On the soon to be launched Apple Watch OS 2, Cook said developers will be able to build "richer" apps that can use the heart sensor and accelerometer.
Lots of innovations left in iPhone
On innovation focus on iPhone against other services, Cook said: "There's tons of innovations left in the phone. I think we are in the early innings, not in the late innings."
He said during the quarter, the company saw the highest Android switcher rate.
Cook said that the number of projects that Apple is focused on are less than other companies, with services like Apple Pay and Apple Music also "very important to us."
On the iPad, he said he is still bullish on the tablet, highlighting upcoming features like picture-in-picture and multitasking. He said there is still plenty of opportunities for the iPad in emerging markets.
On China, Cook says that it is still bullish and is not changing its investment in the country. he said China will be Apple's largest market at some point, but conceded that there could be near-term speed bumps, the Wall Street Journal said.
Analysts mixed on Apple's future prospects
Colin Gillis, an analyst for BGC Partners told Reuters that the results highlighted Apple's dependence on the iPhone and the Chinese market's growing importance.
"Where are you going to find growth in the world? You've done an amazing job sucking all the smartphone profits into your balance sheet, but smartphone sales are slowing. What's going to happen when the industry matures, just like PCs did?" he asks.
Jim Cramer, the Mad Money show host on CNBC believes that Apple shares are still incredibly cheap, trading at just 13 times earnings, noting that investors are always worried that iPhone sales will be slower than expected, which turned out to be true.
So how low can Apply shares go? "Tug of war. I say own it, don't trade it' the stock's too cheap to sell, but be ready for some downgrades based on a 3 million iPhone shortfall," Cramer said.
Max Wolff the chief economist from the Manhattan Venture Partners, told Reuters that although Apple shares fell soon after the release of its results, it is still a great short and long term investment.
© Copyright IBTimes 2023. All rights reserved.