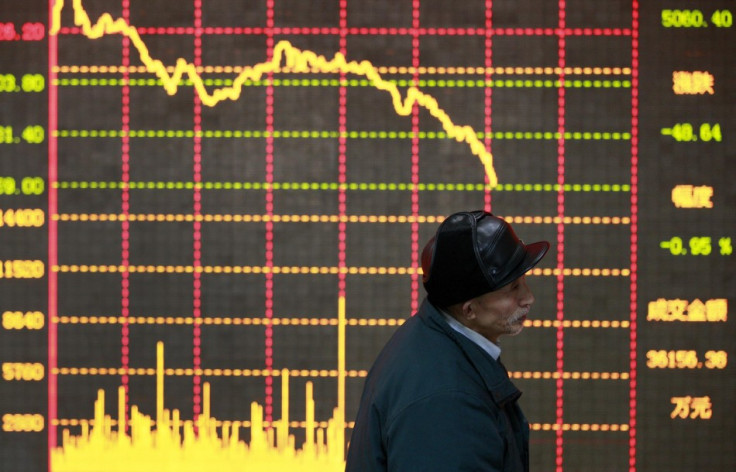 Most Asian markets traded lower in the morning as traders speculated on the global economic outlook and the yen snapped its recent multi-year weak run against the greenback.
Japan's Nikkei fell 1.51 percent or 164.63 points to 10714.45 while China's Shanghai Composite Index slipped 0.24 percent or 5.62 points to 2320.06. Hong Kong's Hang Seng dropped 0.20 percent or 47.04 points to 23334.47.
In South Korea, KOSPI gained 0.34 percent or 6.82 points to 1990.56. Australia's S&P/ASX added 0.33 percent or 15.80 points to 4732.40.
The US earnings season is set to gather momentum this week, with some of the major firms including Goldman Sachs and JP Morgan expected to report fourth quarter results. Wall Street had ended with modest gains overnight as investors awaited the corporate performance reports on a cautious note.
Concerns on the US debt ceiling and spending cuts decision had weighed on global markets yesterday after political rhetoric indicated that Washington could be heading to another deadlock in the coming weeks.
Meanwhile, the World Bank slashed its economic global economic outlook for 2013, citing the stubborn slow recovery in developed economies and adding a stern warning on the US fiscal debate. The bank said that global Gross Domestic Product (GDP) could rise 2.4 percent this year, having increased 2.3 percent in 2011. In June, the organisation had predicted a 3 percent growth in 2013.
"What we are seeing is a recovery we anticipated in June being pushed a little further back in time, beginning closer to the end of the first quarter and into the second quarter of 2013, rather than beginning a little earlier," the bank said in its report.
"You can keep markets calm for one or two years, but if this is not backed up with real growth you could get another round of financial risks coming in."
In Japan, the yen strengthened against the dollar and the euro, following concerns that an extended weak run may not be advantageous to the country's economy. Talking to reporters, Japan's economy minister Akira Amari pointed out that if the yen becomes too weak, it would drive up the import costs and cause a negative impact to the economy.
The greenback traded at ¥88.2500 while the single currency edged lower to ¥117.2700.
Major Movers
Some of the major exporter firms slipped in Tokyo. Camera maker Nikon was down 3.76 percent while Canon slid 2.95 percent. Shares of All Nippon Airways slipped 0.54 percent following reports that the company is grounding all of its Boeing Dreamliner 787 jets on safety concerns.
Some of the major financial stocks fell in Hong Kong. Bank of Communications was down 1.58 percent while China Life Insurance Company slipped 1.48 percent.
Automobile stocks traded higher in Seoul. Hyundai added 1.20 percent while Kia gained 2.06 percent.