ASML Holdings NV reported a drop in its first-quarter earnings by 24 percent, as its backlog orders from top clients such as Intel and Samsung shrinked. Shares of the group fell as much as 3.5 percent at 0928 AM CEST on Amsterdam Stock Exchange.
But ASML expects its sales in second and third quarters to be stable and sees strong demand for advanced chips for smartphones and tablets.
Net profit fell to EUR 317 million ($416 million) from EUR 345 million in the same period a year ago, revenues dropped 14 percent to EUR 1.45 billion. The sales and margins were slightly above the group's forecasts.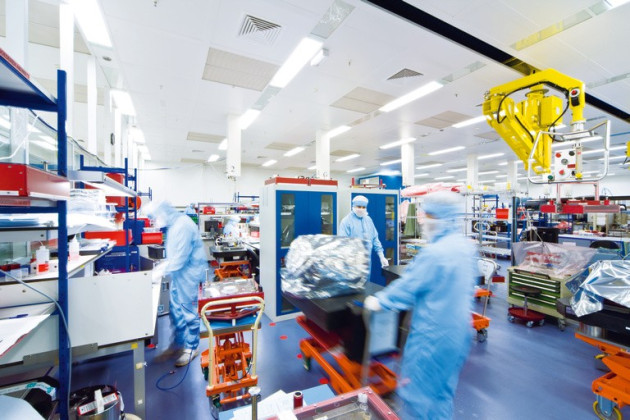 For the second quarter of 2012, Europe's leading providers of lithography systems, anticipates net sales of around EUR 1.2 billion, gross margin of about 43 percent and R&D costs at EUR 145 million.
"Our sales will come mainly from TWINSCAN NXT:1950i immersion technology and will be complemented by a sustained KrF capacity build in Logic as the new nodes require the capacity build-up of the full range of layers. Our EUV technology has made significant progress as evidenced by the press release highlights: we continue to improve the efficiency of the system to reach our objective of 60 wafers per hour in the second half of 2012. We are preparing the shipments of the first 11 production systems on order, the NXE:3300B, from Q4 2012 to the summer of 2013. These units will serve our customers in their production recipe development. We have now started the negotiation of a new batch of orders for EUV systems, targeted mainly for customer production ramps," said President and CEO Eric Meurice.