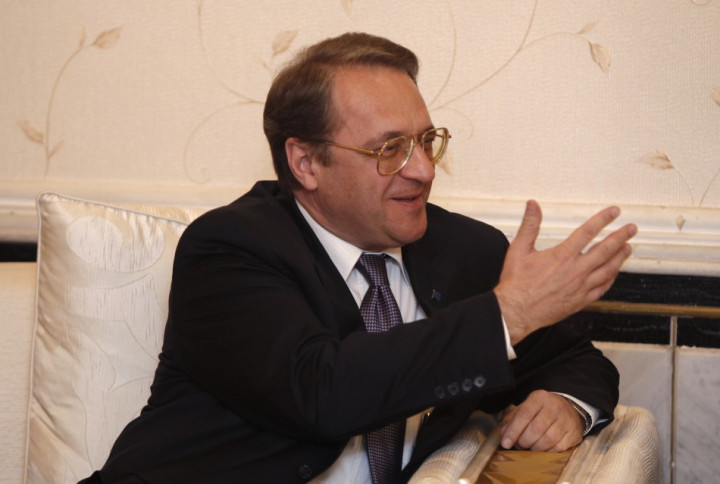 A senior Russian official has acknowledged that Syrian president Bashar al-Assad is losing control of the country and that the opposition may win the 21-month civil war.
Mikhail Bogdanov, the country's deputy foreign minister, was quoted as saying that Assad's government could lose the conflict by ITAR-Tass news agency.
"We must look at the facts: there is a trend for the government to progressively lose control over an increasing part of the territory," Bogdanov said during hearings at the Kremlin advisory body, the Public Chamber.
"The opposition victory can't be excluded."
Russia is a long-term ally of the Assad regime, and Bogdanov reiterated the government's refusal to countenance the actions of Syrian rebels.
"The fighting will become even more intense, and you will lose tens of thousands and, perhaps, hundreds of thousands of people. If such a price for the ouster of the president seems acceptable to you, what can we do? We, of course, consider it absolutely unacceptable."
Forces loyal to Assad fired six Scud missiles at rebels hiding in school playgrounds in a sign of the increasing desperation of the regime, claimed British and US intelligence sources.