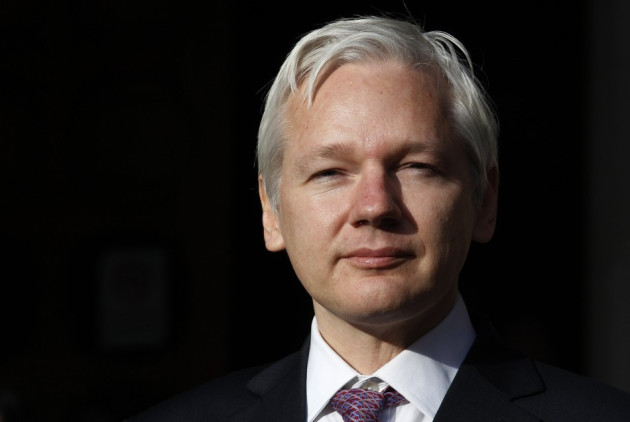 WikiLeaks founder Julian Assange is expected to learn whether Ecuador will grant him political asylum within the next week.
The decision will come two months after Assange walked into the Ecuador embassy in London when his appeal failed against his extradition to Sweden to face sex charges.
Ecuador's president Rafael Correa told state television that it had been necessary to carry out extensive research in international law to make a reasoned decision.
Former hacker Assange was concerned that his life would be threatened if he was extradited from Sweden to the US, where Washington would seek to punish him for WikiLeaks publishing of thousands of secret US diplomatic cables.
Correa said: "We have to review the process in Sweden. We have to look at the possibility that he might be extradited to the United States, that there may be a secret court there, that he may face the death penalty.
"We expect to have a meeting [with foreign minister Ricard Patino] and I hope to make an announcement before the end of the week."
Should Assange be granted asylum, it is not clear how he would travel on to Ecuador, as he would be subject to arrest on English soil for breach of bail once he left the building.
Assange maintained that there was no truth in allegations of rape and sexual assault made by two WikiLeaks supporters in 2010. He said transportation to Sweden would expose him to US authorities or those who mean him harm.
Health concerns
Assange's mother, Christine, recently raised concerns about her son's health after visiting him at the embassy and criticised his living conditions in a cramped office.
She said he had no acces to natural sunlight and had just a treadmill for exercise. Friends "turn the music on and encourage him to dance with them", she added.
"He is under a lot of stress and it's been long-term stress now for nearly two years and in conditions which are similar to detention."