Computer game publisher Ubisoft has fired the creator of its hugely popular Assassin's Creed series.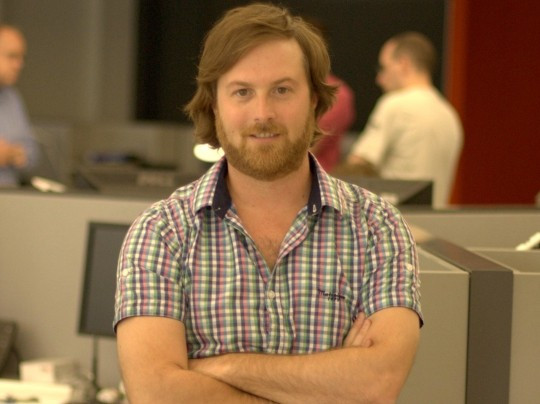 Patrice Désilets, who created and directed the first Assassin's Creed game in 2007, originally left Ubisoft in 2010 to found his own company, THQ Montreal. Following the bankruptcy and closure of THQ in early 2013, Ubisoft purchased the remaining assets of THQ Montreal and Désilets re-joined the company.
However, in statement issued to Kotaku yesterday, Ubisoft said that Désilets had left the company:
"The acquisition of THQ Montréal in January allowed Ubisoft to welcome 170 experienced developers, including Patrice Désilets, to our existing and renowned workforce. Unfortunately, since the acquisition, the good faith discussions between Patrice and Ubisoft aimed at aligning Patrice's and the studio's visions have been inconclusive. As a result, Patrice has left the studio."
But following that statement, Désilets issued a statement of his own to Polygon, explaining that rather than amicably depart from Ubisoft, he had in fact been fired:
Escorted out of the building
"Contrary to any statements made earlier today, this morning I was terminated by Ubisoft. I was notified of this termination in person, handed a termination notice and was unceremoniously escorted out of the building by two guards without being able to say goodbye to my team or collect my personal belongings. This was not my decision.
"Ubisoft's actions are baseless and without merit. I intend to fight Ubisoft vigorously for my rights, for my team and for my game."
When it was purchased by Ubisoft, THQ Montreal was reportedly working on an unannounced project called 1666. It is now unclear whether Désilets or Ubisoft will retain the rights to the game.
Before departing Ubisoft for the first time, in 2010, Désilets had worked at the company for 12 years, six of which were spent developing the Assassin's Creed franchise. In February, Ubisoft announced that the latest game in the series, Assassin's Creed III had sold a franchise record of 12 million copies worldwide. A fourth game, Assassin's Creed: Black Flag, is set for release in November.