Aston Martin and Red Bull have revealed the AM-RB 001, a hypercar project which will see both companies take on Ferrari and McLaren. The road-legal car, revealed to the public on 5 July 2016, will cost between £2m and £3m ($3.9m, €3.5m) and has the same performance as a Formula One racer.
There will only be 150 examples of the AM-RB 001 ever built and all have been sold. Those chosen to buy the car will have a long wait, as deliveries aren't expected to begin until early 2019. In early 2017 customers were invited to Aston Martin's Gaydon headquarters to learn more about the car.
The vehicle will receive a new name before it goes on sale, but for now it is already being referred to as 'Adrian Newey's road car'. Newey, the chief technical officer at the Red Bull Formula One team, is widely regarded as one of the world's best racing car designers, and with this car he has a chance to bring his expertise to the road.
Fully road legal and with space for number plates, the AM-RB 001 has a normally-aspirated, 6.5-litre V12 engine built by Cosworth. It will also have an F1-inspired kinetic energy recovery system (Kers) for a speed boost at the press of a button. This will be mated to a seven-speed paddle-shift gearbox built by Ricardo.
Total power output from the bespoke engine is expected to be around 900 horsepower, while the car will have a 1:1 power-to-weight ratio, meaning it should weigh around 900kg, far less than other hybrid hypercars like the 1,585kg LaFerrari and 1,704 Porsche 918 Spyder. Palmer says the 001 is faster around the Silverstone race circuit in Northamptonshire than a Formula One car.
We expect the car to accelerate from zero to 60mph in a little over two seconds and have a top speed of over 200mph.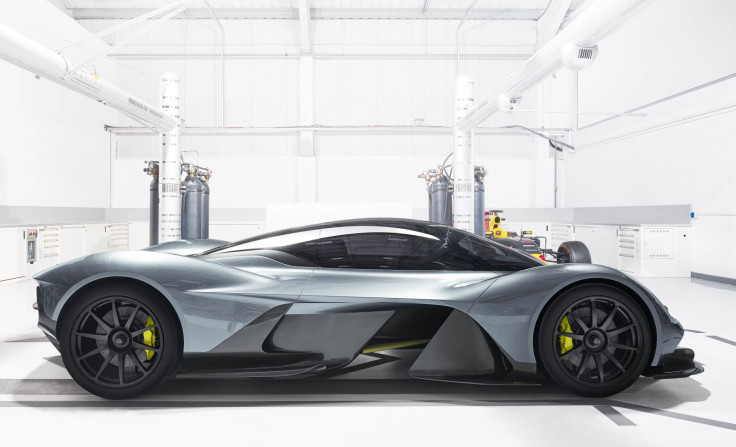 The seating position of the AM-RB 001 means the driver and their passenger sit with their feet extended outwards and above their hips, just like in F1 and Le Mans Prototype cars.
The goal, both companies said, was to create a car which is as enjoyable on the race track as it is stuck in city-centre traffic. This desire to blend performance with comfort and practicality harks back to the McLaren F1 of the mid-Nineties, which shared a similar philosophy and went on to become one of the most iconic and valuable road cars of all time.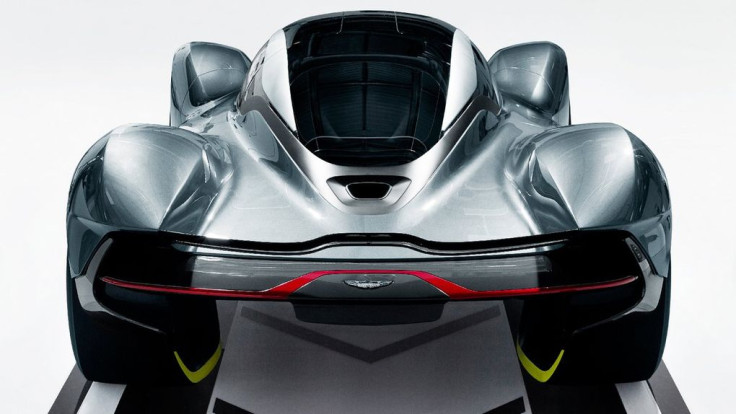 Regarding McLaren, whose P1 hypercar and its successor will be direct competition for the AM-RB 001, Red Bull team boss Christian Horner said he's sure McLaren CEO Ron Dennis would be "spitting into his coffee right now".
No other performance figures are known for now, but the compact body suggests a very low weight and the team behind it say the car will have downforce levels similar to an LMP1 racer, the fastest category of car to compete at the Le Mans 24-hours.
Speaking of racing, Aston Martin says the last 24 examples built will be track-only special editions with even more performance.