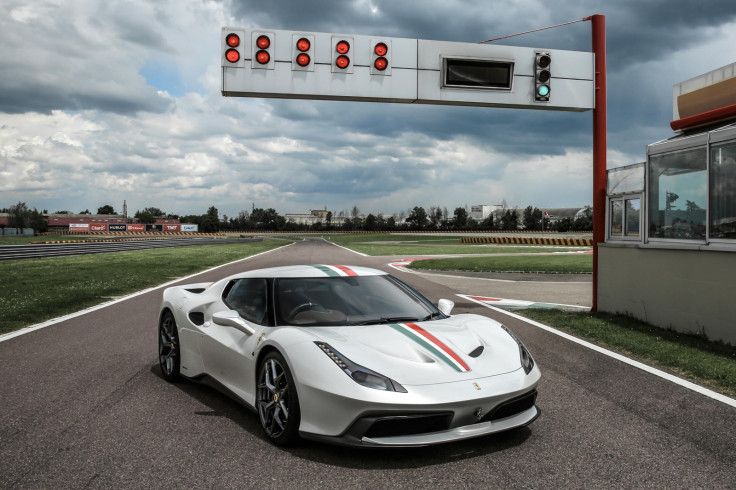 As celebrating a birthday goes, building 350 unique cars with your own name on has to be one of the most lavish. But then Ferrari celebrating its 70th birthday is a big deal, so instead of building several hundred of one new, special car – as with the F40 and F50 before – 2017 will see 350 very lucky Ferrari customers get their own unique slice of the birthday celebration.
To create the cars Ferrari has picked out 70 of the most iconic vehicles from its back catalogue, before taking their styling cues and blending them with the current road car lineup. The result will see 70 unique examples of each of the company's current cars, the California T, 488 GTB, 488 Spider, F12 and new GTC4Lusso.
Ferrari revealed its birthday plans to 100 owners and collectors who competed in the 2016 Cavalcade, a driving holiday in Venice for the company's most valued clients.
At the event, marketing and commercial boss Enrico Galliera said: "The whole team at [our headquarters in] Maranello went back through the 70-year history of the company and tried to identify the most iconic cars of the past in the history of the company, the most iconic exteriors, the most iconic interiors."
The project will mean the production of 70 unique examples of each of Ferrari's current road cars. "Every single car will be unique" Galliera said in a report by Autocar.
Ferrari is no stranger to producing unique vehicles. Earlier this year it revealed the 458 MM Speciale, pictured above, a one-off car based on the 458 Italia but with some major visual changes, all proposed and designed by a single customer who was invited to take part in the One Off programme. Costing £2m, the programme involves three years of meetings with the Ferrari factory before the car is completed.
The plans for 350 unique vehicles was met with no much demand at the Cavalcade that Ferrari boss Sergio Marchionne was forced to concede that deciding who gets the right to buy a car was "probably the most difficult part of what I do."
Marchionne added: "It is painful, it is something I wish I did not have to do, but it is required by the brand, and so if there is anyone in this audience here I might have mistreated in this process I apologise upfront. Just keep in mind these limited edition cars will come again and we will make sure we will remedy any wrong doings at that time."