Luxury sports car maker Aston Martin has seen its credit outlook upgraded to 'positive' by global ratings agency Moody's, following strong demand for the company's new DB11 model launched in the fourth quarter of 2016.
In a note to clients, Moody's said the DB11 and a successful renewal of Aston Martin's other sports car models - such as Vantage and Vanquish - could lead to a "material improvement in operating performance" over the next two years.
The ratings agency added that it was reaffirming Aston Martin's B3 corporate family rating (CFR) with a positive outlook, upped from a 'stable' outlook.
Falk Frey, lead analyst for Aston Martin at Moody's, said: "Aston Martin's outlook change to positive reflects the company's better than expected operating performance in fiscal year 2016.
"Moreover, it is Moody's view that a continued substantial improvement over the period 2017-2019 driven by the successful renewal of Aston Martin's sports car range, following the strong demand for the new DB11, was likely."
Aston Martin's reported EBITDA (or "Earnings before interest, tax, depreciation and amortisation") in the fourth quarter of 2016 reached £69 m, bringing the carmaker's full-year reported EBITDA to £101m.
For the current year, Moody's anticipates a "significant improvement" in the Gaydon, UK-based company's financial metrics going by the strong order book for DB11 and its full-year availability.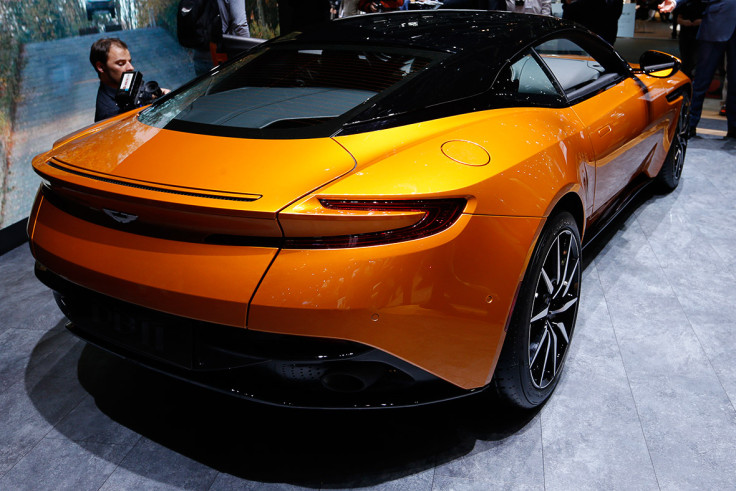 Aston Martin's current core portfolio includes five models – DB11, V8 Vantage S, V12 Vantage S, Vanquish S and Rapide S) – which generated sales of £593m in 2016 and an adjusted EBITDA of approximately £101m from the sale of a total of 3,687 cars, of which 1,005 were DB11s.