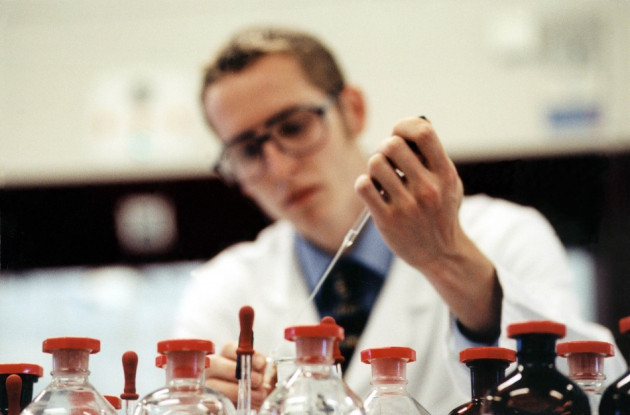 Anglo-Swedish drug maker AstraZeneca has recorded a 36 percent decline in first-quarter profit on lower revenues due to the loss of market exclusivity for certain key drugs.
The pharma major said its pre-tax profit declined to £1.3bn ($1.98bn, €1.5bn) in the first quarter from £2bn a year ago. That was a decline of 31 percent in constant exchange rates.
Excluding one-time items, core profit before tax declined by 25 percent to £2.2bn. Core earnings per share fell 25 per cent to $1.41.
Reported revenues for the company fell 13 percent to £6.4bn in the quarter. AstraZeneca attributed the revenue decline to losses of exclusivity for schizophrenia drug Seroquel IR and hypertension drug Atacand in many markets and cholesterol medication Crestor in Canada. The impact from the losses of exclusivity amounted to £1bn in the quarter.
Further, the negative impact of exchange rate movements contributed to the revenue decline. The weakening of the Japanese yen versus the US dollar, reduced reported revenue in Japan by 13 percent, the company said.
"As anticipated, the first quarter performance reflects the loss of exclusivity for several large products. We remain focused on our strategic priorities of returning to growth and achieving scientific leadership," CEO Pascal Soriot said in a statement.
Looking ahead, the company anticipates a mid-to-high single digit decline in full-year revenue on a constant currency basis, while core earnings per share for the year are expected to decline at a rate that is significantly higher than the decline in revenue.
"We remain focused on our strategic priorities of returning to growth and achieving scientific leadership. Brilinta, the diabetes franchise, Emerging Markets, Japan and our Respiratory products have all made good progress and we continued to invest in distinctive science that will advance our knowledge of disease physiology and help to identify new drug targets," Soriot added.
In March, AstraZeneca settled a long-running patent lawsuit over its top-selling Crestor treatment. The company also announced plans to cut 5,050 jobs or about 9 percent of global workforce over the next three years.
AstraZeneca is trading at 3,302 pence, down 2.60 percent, as at 10.47 am.