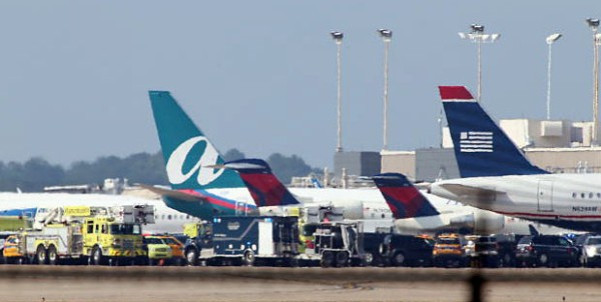 Concourse D of Atlanta's Hartsfield-Jackson international airport has been evacuated after an explosion inside the maintenance shed shut off power.
There was no official word on injuries and no confirmed reports of fire or smoke at the scene near Concourse D.
Meanwhile, two bomb threats were made at Georgia's State Capitol building complex, which houses the attorney general and the supreme court.
Earlier, Richmond international airport in Virginia was evacuated after a phone threat. Airport management tweeted that the threat was "serious enough" to evacuate the terminal as a precautionary measure. A sweep of the airport declared there was no danger.
More follows...