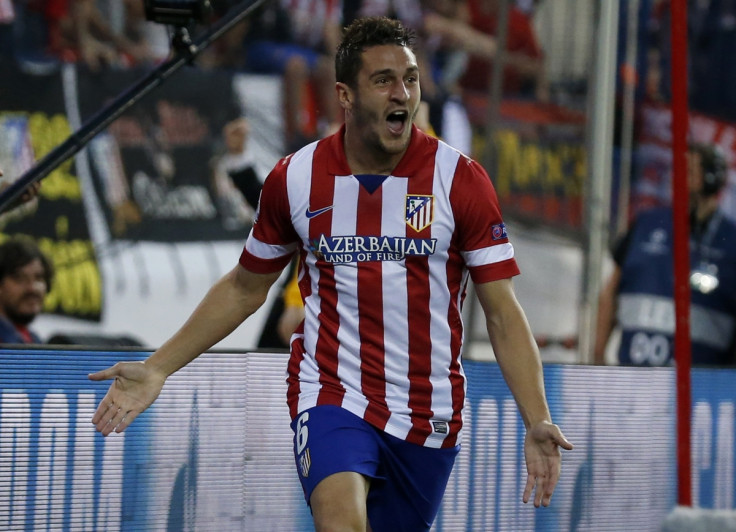 Atletico Madrid have rejected a €65m (£46m, $71m) bid from Chelsea for midfielder Koke, with Diego Simeone unwilling to sell his best players to mount a title challenge this season, Marca reported.
The 23-year-old started in 33 games in the league last season, scoring two goals and assisting 10 and has become an integral part of the squad in recent years.
Bayern Munich are also reported to have made a bid, but the Spanish giants have shunned off interest from either club, with the manager under no obligation to disperse his squad. This was Chelsea's third attempt to sign an Atletico player, after having secured the services of Diego Costa and Filipe Luis last season.
However, Luis has returned back to Atletico following a frustrating spell at Stamford Bridge, where he failed to get into the first team on a consistent basis.
Meanwhile, Mourinho has not spent an exorbitant amount this season, bringing in Radamel Falcao to cover for Costa while Asmir Begovic was brought in to replace Petr Cech, who moved to Arsenal.
His pursuance of Koke suggests that the manager is looking to strengthen his midfield, which currently has Cesc Fabregas and Nemanja Matic as the first choice pairing in the middle. The likes of Ramires and Mikel can also come into the squad in case of emergency but there is a perceptible drop in quality beyond the first 11, something which Mourinho touched on before their 2-2 draw against Swansea City.
Moreover, Mourinho has stressed that he is looking to add more stability to the squad and believes that the players at hand can take a step forward and help Chelsea defend the title this season.
"It's dangerous. I think what you are saying, that saying, is right. You say if you stand still you get worse. It's right," Mourinho said, when quizzed about his lack of transfers, the Mirror quoted him as saying.
"But the same people can move forward. You don't need to buy 10 players to be a better team. You can be a better team with one or two new players and be a better team, with the same people.
"The advantage, I hope, the biggest advantage is for them to think together and say together 'my club and my manager they trust me so much, they were so loyal to me and they want to show me that they have a good memory," he added.