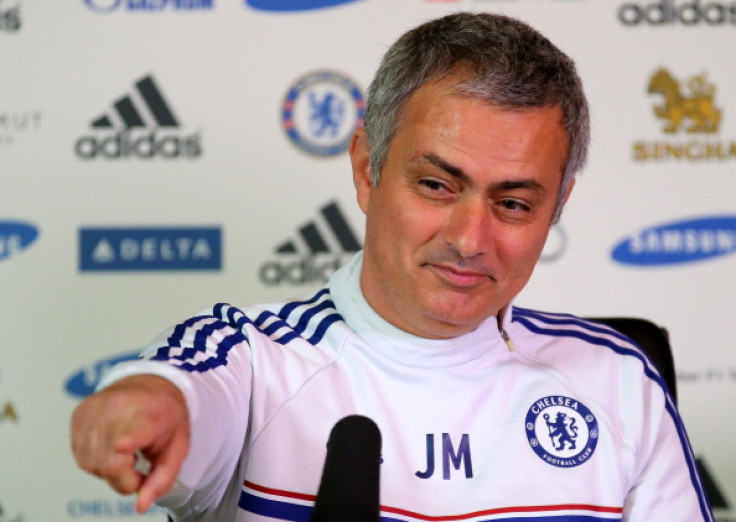 Chelsea manager Jose Mourinho has agreed a four-year deal to remain at the helm until the end of the 2018/19 season.
"Chelsea Football Club is delighted to announce Jose Mourinho has signed a new four-year contract," a statement on the Blues' website read.
The Portuguese football mogul is on his second stint as the Blues' manager after the first spell lasted three seasons between 2004 and 2007, when they were twice Premier League champions.
Mourinho returned to the club at the start of the 2013/14 campaign, and after a trophyless first season, the former Real Madrid manager guided his team to their first league title in five years and also won the Capital One Cup beating Tottenham at Wembley.
"If the club is happy, I am happy. I think this is a normal thing for me to sign a new contract. It is important we have this continuity and I hope we can enjoy more success in the future - for the fans, the players and the club," Mourinho said, as quoted on Chelsea's official site.
"I said when I returned here two years ago that I have a special feeling for this club and nothing changed. It is the club closest to my heart and I am very happy to know I will be staying here for a long time," the Portuguese manager added.
Marina Granovskaia, a director at the club, expressed her delight at the former Inter Milan manager committing his future to the club.
"We are very happy that Jose has committed four more years to the club. Since his arrival two years ago he has carefully developed the playing squad and brought trophies to Stamford Bridge. We look forward to the next four years and the continued success of the team," Granovskaia said.