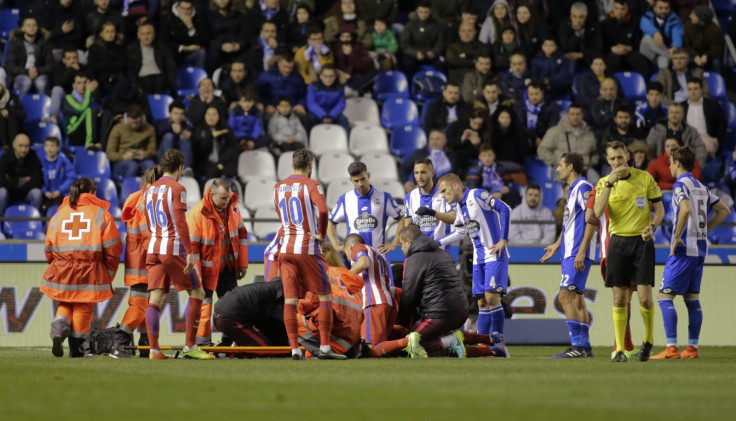 Atletico Madrid striker Fernando Torres has been released from hospital after undergoing scans following a sickening clash of heads during a La Liga match on Thursday (2 March).
The former Liverpool and Chelsea striker lost consciousness during the 1-1 draw with Deportivo La Coruna after challenging Alex Bergantinos for the ball during the 85th minute of the match at the Riazor stadium.
Teammates Gabi and Šime Vrsaljko reacted quickly to prevent their teammate from swallowing his tongue as he lay on the ground.
Atletico players were visibly shaken by the incident with Spanish television opting against showing replays of the incident.
Atletico later confirmed the Spain international was stable having undergone an MRI scan overnight.
"Our player, who is stable, conscious and lucid, had to be rushed in an ambulance after being stabilised according to the usual protocol, before being admitted to La Coruña's Modelo Hospital spent a good night and will undergo a MRI in the next hours to confirm he is definitely ok."
The club have since confirmed Torres has been discharged from hospital having been cleared of any "traumatic injuries" and he has been pictured leaving the facility smiling by the Spanish press. As he left, he was quoted as saying by AS: "I'd like to thank everyone for their great support and I'm now looking forward to training again." He has been ordered not to train for at least 48 hours.