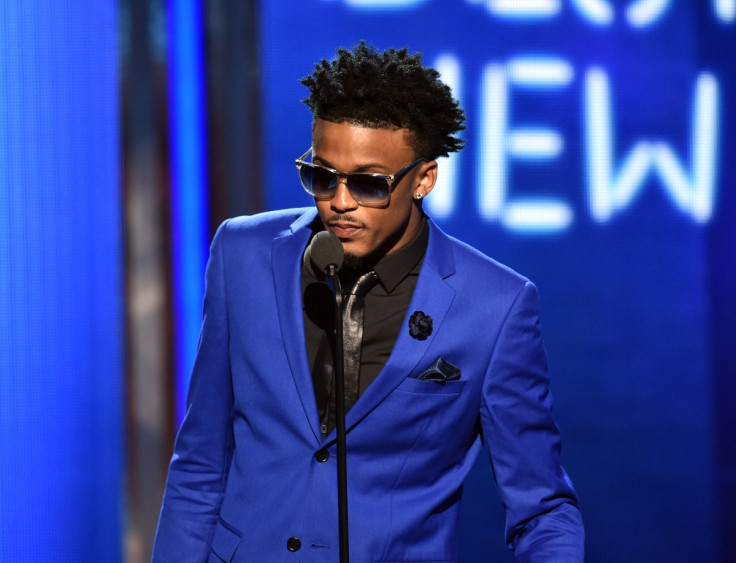 R'n'b singer August Alsina has responded to claims that he groped a woman onstage at a concert but he does not appear to be apologetic. The No Love singer received intense backlash over the incident on social media but he has accused the media of blowing it out of proportion.
The 23-year-old was performing at the Freebandz Music Festival in Baton Rouge, Louisiana, on 27 September when he invited a female fan to join him onstage. In video footage which has emerged from the concert, Alsina serenades the woman who is sitting in a chair. Standing behind the festivalgoer, the singer moves his hands from her neck to her chest and briefly rubs her breasts.
Some who were offended by the clip accused the Grammy-nominated singer of sexually-assaulting the woman. However, he did not apologise in his response to the backlash on Twitter, telling his 835,000 followers: "S/O 2 that beautiful young lady. & to you ignorant mufukkas & weak ass blogs..TRY AGAIN! Christmas is near, I'll buy you all toys to play w/." He added in a separate tweet: "Dust yourself off, & TRY AGAIN."
The Kissing On My Tattoos singer became a trending topic on Twitter after the video emerged, with one critic tweeting: "So this August Alsina incident? That's called sexual assault. There is no question that he took that way too far. You can see it clearly," while another commented: "Fact that you see nothing wrong as a man, is sad. The fact you do not care about your offended fans is WORSE! #WEAK." Another noted: "It's kind of creepy that a lot of y'all are trying to blame the girl instead of August Alsina."
In the midst of the scandal, Alsina is busy preparing for the release of his second studio album, This Thing Called Life, which is yet to be given a release date. Hip hop producer DJ Khaled has previewed the tracks and gave the LP a glowing review on Instagram, telling Alsina in one clip: "The structure's unbelievable, man. Not lying to you, it's on my mama. I like the way you sequenced the album. I love the music. The only time I've ever heard albums like that was Dr. Dre's Chronic or Nas' Illmatic."
Alsina's debut album Testimony reached number two on the US Billboard 200 chart when it was released in April 2014. The record featured collaborations with the likes of Pusha T, Fabolous and Rick Ross.