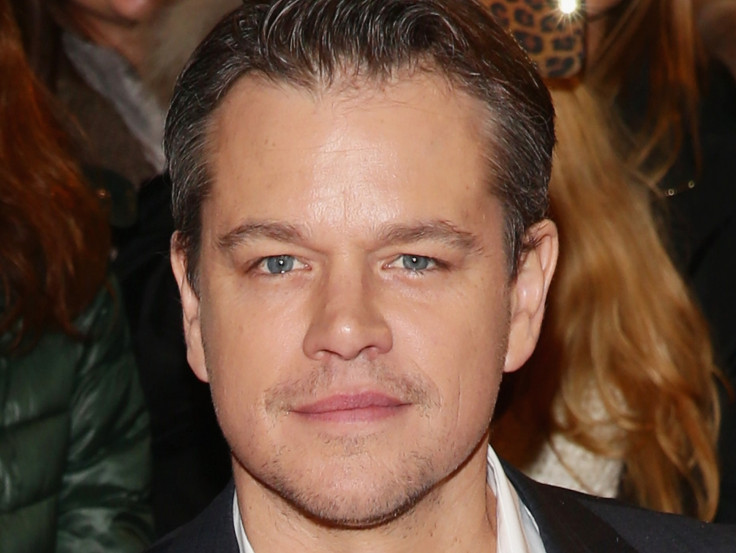 American actor/producer Matt Damon has clarified his recent comments on sexuality. The Martian actor had received backlash after saying that gay actors should stay in the closet.
During an interview with The Guardian, Damon talked about rumours involving himself and best friend Ben Affleck being gay. He went on to say that it is better for actors not to discuss about their love lives. However, the 44-year-old actor cleared the air during an appearance on the Ellen DeGeneres show.
"Yeah it was just in an interview with The Guardian that I literally just found out too, but it was that I was talking about actors are more effective when you know less about their personal lives. And was talking about it in the context of when Ben and I first started and people wrote all these articles, when Good Will Hunting came out, that we were gay because it was two guys who wrote the script," the actor said.
"And feeling like oh, well we can't even like then you have to address it and then it's like well I'm not gonna throw my friends under the bus, who are gay, and act like it's some kind of a disease," Matt added.
"Ya know how do you even address it so you're always in these kind of weird things. But in this day and age I said this thing to The Guardian and it got turned into and I was just trying to say actors are more effective when they're a mystery. Right? And somebody picked it up and said I said gay actors should get back in the closet.
"Which is like I mean it's stupid, but it is painful when things get said that you don't believe. You know what I mean? And then it gets represented that that's what you believe. Because in the blogosphere there's no real penalty for just taking the ball and running with it. Ya know what I mean? You're just trying to click on your thing. So..." he actor concluded.