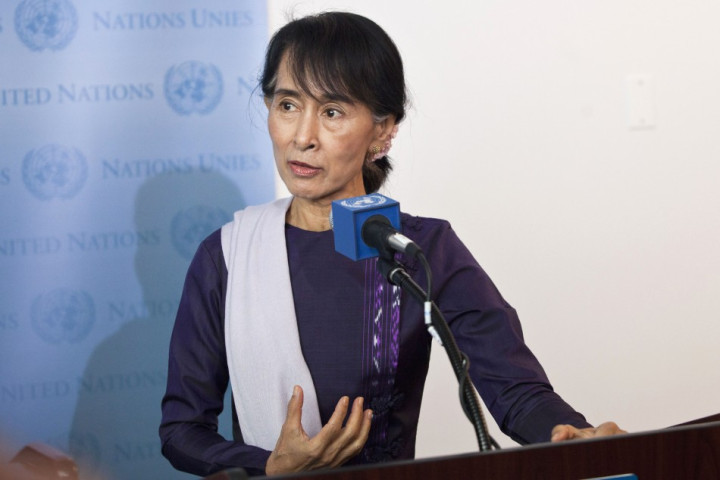 Myanmar pro-democracy opposition leader Aung San Suu Kyi refused to condemn the persecution of stateless Rohingya Muslim minority in Myanmar, but called for the release of three female members of Pussy Riot punk band.
Suu Kyi, who was highly criticised by activists for not stepping in in defence of the Muslim minority who have allegedly been raped, arrested and killed by Myanmar security forces since June, dodged questions about the Rohingya describing the situation in Myanmar's Western Rakhine state as communal violence.
"Condemnation does not necessarily bring about reconciliation," she said, as reported by the Washington Times. "Sometimes [...] it creates obstacles on the path of reconciliation."
Suu Kyi, leader of the National League for Democracy (NLD), spent nearly two decades in jail and under house arrest and earned worldwide praise for her refusal to kneel before the military junta and steady criticism of human rights abuses inside the country.
At an event organised by Amnesty International in Washtington, Suu Kyi accepted a bouquet from family members of of one of Pussy Riot's three members, Nadia Tolokonnikova.
She called for the release of the three, jailed for two years for performing a "punk prayer" in Moscow's Christ the Saviour Cathedral.
"I would like the whole group to be released as soon as possible," Suu Kyi said. "I don't see why people shouldn't sing whatever it is they want to sing. I think the only reason people should not sing is if what they are singing is deliberately insulting or if they sing terribly."
"It is a different matter if you are insulting individuals, but governments must be prepared to take criticism. Governments which are not prepared to take criticism will never turn out to be good governments," she added.