The family of Colorado sportscaster Jessica Redfield has confirmed that she is among the victims of the cinema massacre in Aurora, which has left 12 people dead and a further 50 people injured.
The death toll was revised down from an earlier figure of 14.
Redfield - real name Jessica Ghawi - presented for sports website Busted Coverage, and had only recently moved to Denver from San Antonio, Texas.
Her death was confirmed by her brother Jordan and friend Natalie Tejeda, a fellow reporter who has spoken of her sadness via her Twitter page.
Tejeda also revealed that, incredibly, Redfield had only narrowly escaped another mass shooting a month before the Aurora massacre. She had been eating in Toronto's Eaton Centre on 2 June, just moments before a gunman opened fire in a spree which would leave two people dead and five injured.
In a blog post about the Eaton Centre shooting, she wrote: "I was shown how fragile life was on Saturday. I saw the terror on bystanders' faces. I saw the victims of a senseless crime. I saw lives change. I was reminded that we don't know when or where our time on Earth will end."
In one of her final tweets, Redfield had joked with a friend that he was a "loser" for not watching the film. She was even tweeting in the cinema, telling her friend that the movie was 20 minutes from starting.
Aurora Colorado Shooting: 'I Can't Get This Odd Feeling out of My Chest,' wrote Jessica Redfield
The suspected killer, named as James Holmes, 24, has been taken into custody. Police found explosives in the suspect's home during a search.
Jessica's brother wrote on his blog: "Jessica and Brent (her friend) were seated in the middle portion of the theatre when a device was thrown into the theatre that produced a "hissing" sound. The theatre then began to fill with smoke which is when patrons began to move from their seats.
"At that time, shots were fired. Brent and Jessica immediately dropped to a prone position for cover. Jessica advised multiple times for someone to call 911, which Brent immediately attempted to do. Brent then heard Jessica scream and noticed that she was struck by a round in the leg.
"Brent, began holding pressure on the wound and attempted to calm Jessica. It was at this time that Brent took a round to his lower extremities. While still administering first aid, Brent noticed that Jessica was no longer screaming. He advised that he looked over to Jessica and saw what appeared to be an entry wound to her head. He further stated that Jessica presented with agonal respirations.
"Brent then took what may have been his only chance to escape the line of fire and exited the structure where he then contacted my mother.
"Brent's actions are nothing but heroic. The veracity of any other statements not issued by myself or Peter Burns should be questioned."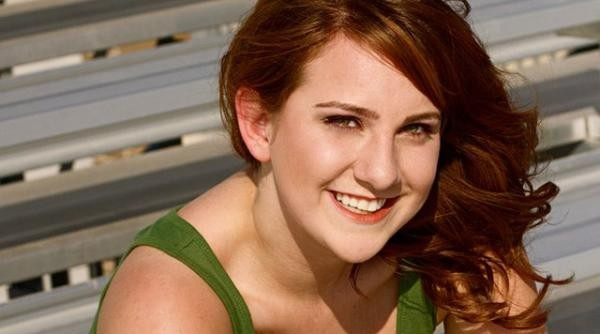 President Barack Obama has released a statement saying he is "shocked and saddened" by the "horrific and tragic" Colorado shooting.
"We are committed to bringing whoever was responsible to justice, ensuring the safety of our people, and caring for those who have been wounded," he said.
"As we do when confronted by moments of darkness and challenge, we must now come together as one American family."
Meanwhile, the youngest victim of the rampage is aged six. A three-month-old baby is believed to be among the injured.
An alleged survivor of the shooting uploaded pictures of his blood-stained t-shirt and bullet ridden body to Redditt.
Aurora Colorado Shooting: 'I Can't Get This Odd Feeling out of My Chest,' wrote Jessica Redfield
Aurora Colorado Shooting: James Holmes, 24, Named as Batman Premiere Killer
Aurora Colorado Gun Rampage: Sick Prankster Captain Janks Claimed to be Police Chief and Raised Batman Death Toll
Aurora Colorado Shooting: Panic As Blood-Soaked Batman Fans Flee Masked Gunman [VIDEO]
Aurora, Colorado: 14 Dead in Shooting Rampage at Midnight Showing of The Dark Knight Rises [VIDEO]