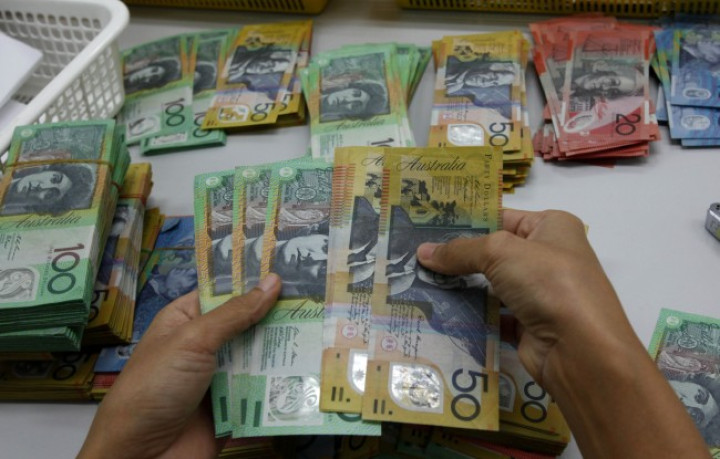 The Australian dollar has fallen to a new four-year low against the greenback as domestic data revealed further easing of price pressures while Chinese numbers underpinned fears of worsening demand outlook for Australian exports.
The AUD/USD plunged to 0.8416, its lowest since July 2010. The pair had broken the 0.8659 support to its 2010 levels in the first week of November itself and the drop on Monday has now exposed deeper lows ahead.
The TD Securities Inflation, the monthly price rise data by the Melbourne Institute, showed a year-on-year inflation rate of 2.2% for November, down from 2.3% in October. The monthly rate eased to 0.1% from 0.2%.
"Our TD-MI inflation gauge revealed that price pressures remained muted over November. The weaker AUD failed to see tradable inflation rise more than non-tradable inflation over the month," said Annette Beacher, Head of Asia-Pacific Research at TD Securities.
Another big development for the Australian dollar was the China NBS manufacturing PMI data that showed the index falling to an eight-month-low of 50.3 in November from 50.8 in the previous month. The index has been declining since July.
The fact that the slowdown in new export orders and business activity dragged the headline index mainly increased concerns that China's economy, the major export destination of Australia, is facing more difficult times ahead.
As per official data, commodity exports have on average accounted for more than 55% of Australia's total export values and 11% of GDP.
The market is now awaiting the Reserve Bank of Australia policy decision scheduled for Tuesday.
The Australian central bank is likely to mention the downside risks to inflation as well as growth and may continue to show its concern about the currency strength, especially in the wake of the slump in commodity prices.
"We expect the RBA to repeat that sub trend growth lies ahead, for inflation to remain within targets, even after raising its forecasts in the November Statement of Monetary Policy, that the AUD remains above most estimates of fundamental value," said Beacher of TD Securities.