The introduction of austerity policies by the 2010 Coalition government set back improvements in health inequality by years, a new study has claimed.
People in the poorest parts of England have a significantly lower life expectancy than those in more affluent areas. The first comprehensive study assessing government policies to narrow this gap has been published in the BMJ.
For many years up until the late 1990s, the difference in life expectancy between rich and poor was growing wider. For men, the gap between the poorest 20% and the rest of men in England was increasing by about 18 days with each passing year. For women, the gap was widening by about 9 days each year.
Then in 1997, a cross-government strategy was set up to tackle these inequalities, running until 2010. During this time, the growth in the life expectancy gap slowed and then reversed. The gap eventually began to shrink by a rate of 28 days a year for men and 15 days for women.
Overall, this change added up to 1.2 more years of life for the poorest men and just over 7 months for the poorest women.
This positive trend petered out by 2012, after the strategy had been scrapped in favour of austerity measures. After 2012 the gap began to grow again. The poorest men were losing about 21 days a year compared to their wealthier counterparts, while the poorest women were losing 10 days a year – rates even worse than back in the 1990s.
So if the gap had continued to narrow – and cuts hadn't replaced the health inequalities strategy – the poorest men would have gained about 140 days of life expectancy since 2012, while the poorest women would have gained 75. What actually happened was that these men and women lost 105 and 50 days respectively.
"There was a lot of things happening in the period between 1997 and 2010. It was a period when there was fairly consistent increase in investment in public services. That increase in investment was particularly targeted at poorer parts of the country," study author Benjamin Barr of the University of Liverpool told IBTimes UK.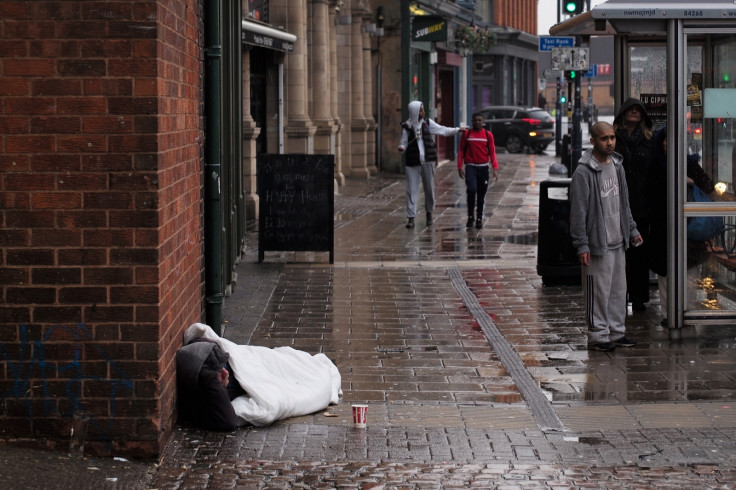 "It's not possible to say exactly which elements of those policies led to this, but it seems quite likely that policies in that period did help narrow the gap in health inequalities."
Many of those policies were reversed when the financial crisis hit and the Conservative-Lib Dem Coalition government came to power in 2010. Austerity policies implemented since then are likely to have contributed to the re-widening of the inequality gap, Barr said.
"We can't be entirely certain which actions have resulted in that narrowing and the reversal from 2010. We can say from the data that this isn't a random fluctuation," he said.
"It's definitely beyond what you'd expect from random changes from year to year. There's a clear change in trend."
Mark Hellowell, a senior lecturer in health policy at the University of Edinburgh, who was not involved in the study, agreed that the trend was unlikely to be down to chance. It backs up previous studies that have found a link between inequalities in mortality based on their level of deprivation, he added.
"What the findings clearly indicate is that increases in social investment targeted at the most deprived parts of the country can be effective at reducing geographical heath inequalities. Decreases in such investment are likely to reverse that effect," Hellowell said.
"The message for the prime minister, Theresa May, who has stressed her desire to tackle health inequalities, is therefore rather clear.
"An emphasis on social investment is likely to be associated with a reduction in health inequalities. Very tight constraints on investment, with no clear plan on health inequalities, is likely to be associated with a worsening of this situation."
David Buck of the King's Fund think tank, who formerly worked on the health inequalities strategy in the Department of Health in the late 2000s, also welcomed the study.
"What drives health inequalities is obviously very complicated, and relevant policy has many moving parts," he said.
The strategy morphed from a broad inequality policy – taking into account child poverty, education and housing – to a much narrower policy focused on the NHS. Again, due to this complexity, the factors that had the largest impact on the life expectancy gap are hard to pin down.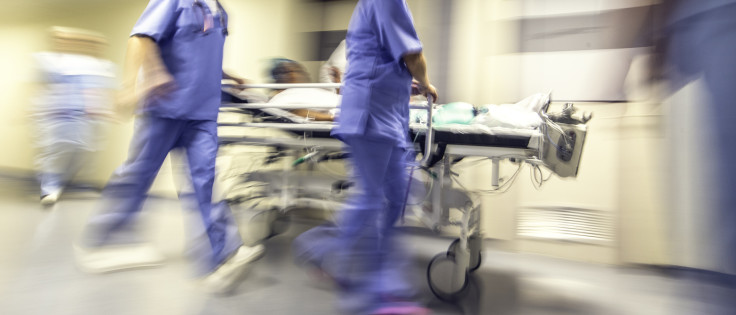 "A study like this can never be perfectly certain because it's about social policy. It's not a controlled experiment in a lab – it's about real people and real policy. But it's a very good attempt to draw out the overall impact from an extremely complex policy environment. The authors should be applauded for it," Buck said.
A Department of Health spokesperson said that it was impossible to attribute these changes in inequalities to one cause alone.
"This government has taken targeted action with income inequality falling since 2010. We are investing more than £16 billion in local government services over the current spending period to help tackle public health issues – we also have world-leading plans to tackle childhood obesity and smoking – major causes of poor health," the spokesperson said.
Justin Madders, Labour's shadow health minister, said: "It is extremely pleasing to hear confirmation that Labour's strategy was highly successful in tackling health inequalities across society.
"Sadly, over a decade of progress has been reversed under this Tory Government's extreme austerity programme, culminating in the inequality gap increasing at an utterly unacceptable rate."
Conservative MP and chair of the Commons health select committee Sarah Wollaston did not respond to a request for comment.