Tamanna Miah suffered racial bullying throughout her childhood in Kent, where she was the only non-white pupil in her primary school. The university student and campaigner for mental health, now 22, still bears the emotional scars of the bullying. Although she has sought medical help for depression and anxiety, she says cash-strapped mental health services have put young people at the back of long waiting lists – with devastating consequences.
"I have been passed around and passed around – I was referred in around November 2014 and I'm still waiting," Miah said. "There isn't enough funding or resources. What do we do while we are waiting? What if something drastic happens?"
"One of my best friends committed suicide under a train," she said. "He was like me, he was an activist and a campaigner. He suffered from depression and anxiety, and he kept telling me he had been on waiting lists for months."
Miah's experience is not an isolated case. The human cost of cuts to mental health services in Britain has been catastrophic. A report published earlier in February by an NHS England task force found three-quarters of people with mental health problems receive no help at all, despite one in four people experiencing problems each year.
Less than a tenth of NHS funds are spent on mental illness and severe cuts since 2010 have left 5,000 fewer mental health nurses and 8% fewer mental health beds. Rates of suicide and self-harm are on the rise, with services so neglected, underfunded and understaffed that lives are being "put on hold or ruined". In the current climate, people will mental illness die 15 to 20 years earlier than others.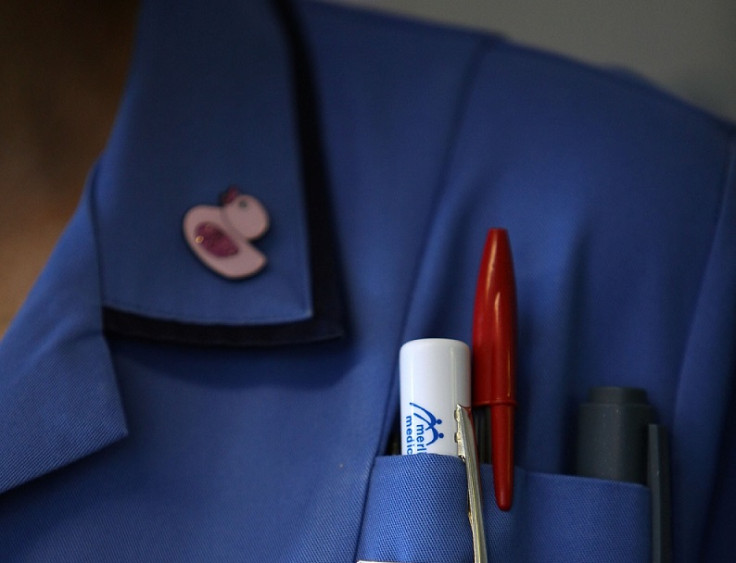 'Cuts are keeping me in this terrible place'
Psychologists Against Austerity (PAA), an alliance of mental health professionals, has outlined several "austerity ailments" as a result of budget cuts, including humiliation and shame, fear and mistrust, and instability and insecurity.
A report by PAA found these experiences increase mental health problems. Prolonged humiliation following a severe loss trebles the chance of being diagnosed with clinical depression. Job insecurity is as damaging for mental health as unemployment. The feeling of being trapped over the long term nearly triples the chances of being diagnosed with anxiety.
Stories of neglected patients, overworked staff and chronically underfunded health services litter the "everyday austerity" page of the PAA website.
"The cuts are keeping me in this terrible place where I cannot function day to day," one commenter wrote. "Less support and less services is adding to my acute mental health problem, I cannot access day services as often as I need because there is not enough funding or the service has been cut so much they have had to reduce opening hours and people who can attend. Putting more money into mental health will enable people to become well and then get back to work. I feel like this isn't possible for me and I'm only 25."
Another anonymous commenter said: "I have autism and mental health problems and learning difficulties. When trying to commit suicide I was stopped by the police and made to do into a hospital ward for mentally ill patients. When I was there, staff had no idea how to treat or help me, which made how I felt worse.
"They also viewed by coping strategy as me being happy when I was not, discharge me and I was re-admitted within five hours... They are overworked, underpaid, frustrated and try so hard, yet patients are angry and stressed out by the same problems."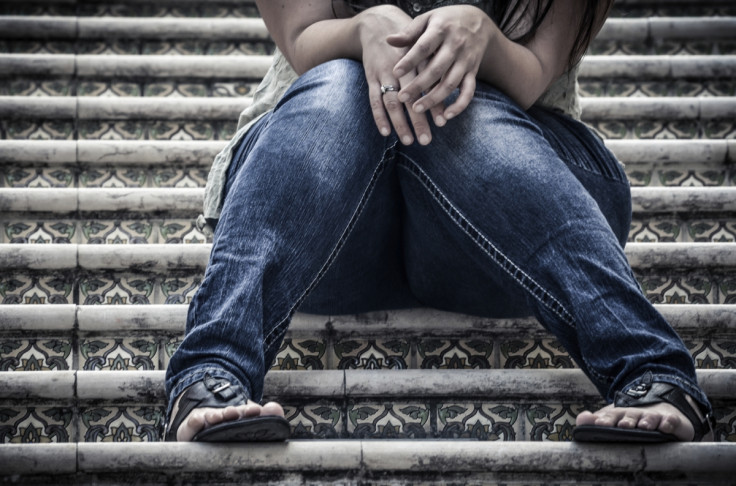 'We are required to meet increasing needs with fewer resources'
It is not only those who rely on mental health services who are being hit hard by austerity measures but also those working on the front line. Professionals from nurses to psychologists are being put under increasing pressure to keep services running while funding is slashed by swinging welfare cuts.
Several members of PAA told IBTimes UK the cuts had drastically reduced their ability to offer the services and support necessary for an increasing number of patients. One psychologist said the cuts – described as "efficiency savings" – had led to a culture of "stress, uncertainty, fear and anxiety" among mental health professionals.
"The combination of cuts to NHS funding and cuts to other support systems [such as welfare], affect me as a psychologist working in a mental health service where we are required to meet the increasing needs of our local community with fewer resources," they said, speaking under condition of anonymity.
"The announcement of such deep cuts into the welfare budget for example, creates a great deal of stress, uncertainty, fear and anxiety in people who rely on this support to maintain some degree of security and well-being while struggling with mental health problems or economic disadvantage.
"As a staff member, I and others around me experience feelings of stress, distress, frustration, helplessness, demoralisation and burnout as the gap between people's need for our service and the resources available to run it widens. We are less able to give people help at the time that they need it and more limited in the type of help we can give."
'Cuts are putting pressure on children's services'
Mental health problems affect around one in 10 children but alarmingly, 70% of children and young people have not received the help they needed at a sufficiently early age. Despite this, research by charity YoungMinds found two third of local authorities in England have reduced their child and adolescent mental health services (CAMHS) since 2010. One council reported a drop of 41% in their budget.
Draining money from children's services stores problems for the future, as young people are left with no access to early help. Existing mental health problems become more serious and more entrenched.
A clinical psychologist working in CAMHS, also speaking anonymously, said the impact of cuts on families and children was leading to greater social deprivation. "When resources are scarce and parents are under stress it can be harder for them to understand and tolerate their children's difficulties," they said.
"I have come across the deleterious effects on children's emotional well-being of parents losing their benefits or being declared 'fit for work' when unwell. The cuts to social care mean referrals for children with disabilities or children at risk of lower level abuse or neglect are often not accepted, putting more pressure on CAMHS."
They added their colleagues found it increasingly difficult to help families in need when their own working conditions had deteriorated so much. "When workloads are so high, it can be difficult for colleagues to focus on making improvements to the service or continuing professional development," they said.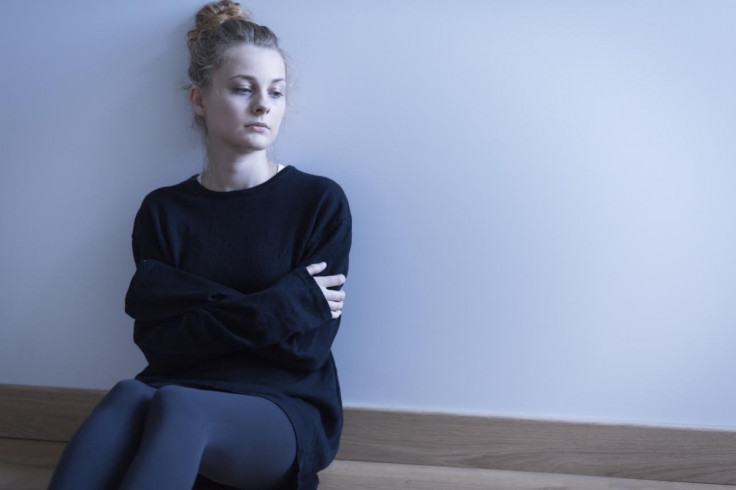 'Patients get a watered down version of support'
Austerity is also fuelling the UK's mental health crisis. Cuts and changes to back-to-work policies brought in by the coalition government are leading to mental distress. Welfare sanctions, where proportions of benefits are withheld if people cannot comply with the strict rules of finding a job, are adding to anxiety.
Research published in September 2015 by Mind, the UK's largest mental health charity, found that for people with mental health problems, the government's back-to-work scheme, the Work Programme, made their distress worse in 83% of cases. The report also pointed out that the scheme has so far failed, highlighting the latest statistics from the Department of Work and Pensions (DWP) reveal that less than 9% of people with mental health problems currently being supported by Employment and Support Allowance (ESA) have been helped into a job by the government's flagship programme.
Mark Wood, who starved to death in 2013 after his sickness and housing benefits were stopped, was one of those who paid the ultimate price for austerity. Wood had a number of complex mental health conditions but an Atos fitness-for-work assessment found him fit for work. The assessment triggered a decision by the Jobcentre to stop his sickness benefits, leaving him to survive on £40 a week. His housing benefits were halted at around the same time.
As austerity continues to undermine mental health, cuts to adult services in England have already started damaging the quality of care given to patients. A review released in November 2015 by the King's Fund found there was "widespread evidence of poor quality care", which researchers linked to the use of unproven, cheaper services in a bid to balance the books.
Brian Dow, of charity Rethink Mental Illness, said people were getting a "watered down version of support" due to cuts to services. "The lack of funding in recent years has had a detrimental impact on the support people with mental illness are getting," he said.
"The danger of this is that on the ground it could mean someone who, for example, has schizophrenia and is in the midst of a crisis hearing voices telling them to harm themselves doesn't get the care they need quickly to get them back on their feet. They instead could get a watered down version of support and the mental health professional who happens to take their call may not be sufficiently well trained to take on the crisis as effectively.
"Services are already creaking at the seams. As a result of this professionals working in the field are already overstretched and under huge pressure. We need a mental health system that is fairly funded, evidence-based and has parity with other health provision, and decisions must focus on providing the most appropriate care for the people who live with mental illness every day."