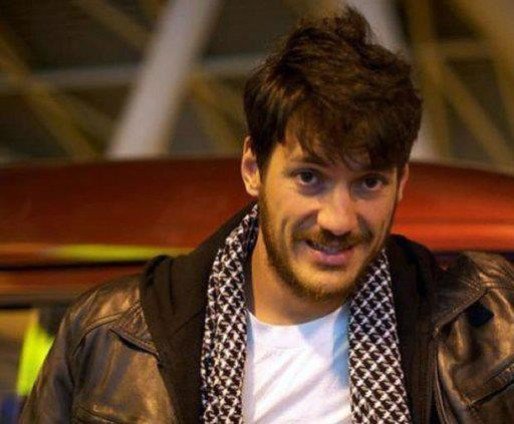 The authenticity of a YouTube video purporting to show American journalist Austin Tice in the hands of his jihadist abductors has been questioned by US officials.
In the 47-second clip a blindfolded Tice is pulled out of a car and dragged along by a group of gunmen. They are recorded saying only "Allahu al-Akbar" (God is Great) and at the end of the video, Tice is forced to his knees and made to repeat an Islamic prayer before saying "Oh Jesus" twice.
Tice, 31 a freelance journalist, has written for the Washington Post, news outlet The McClatchy, AFP and other news agencies.
A former infantry officer in the Marine Corps, he crossed the Turkish border into Syria, and was last heard from on 13 August in an email from Damascus to a colleague.
He was expected to meet friends in Lebanon a week later but never arrived.
The video is the first assumed evidence of him being still alive. His parents, Marc and Debra, recognised their son as the blindfolded man in the clip.
"Knowing Austin is alive and well is comforting to our family. Though it is difficult to see our eldest son in such a setting and situation as that depicted in the video, it is reassuring that he appears to be unharmed," they said.
However, doubts have been cast by officials on the true identity of the kidnapped man.
According to security experts Tice was captured by forces loyal to President Bashar al-Assad's regime. The clip went unnoticed for a few days before it was posted on Twitter and Facebook by a group supporting the Syrian government.
"Important, please publish and share our clip on the truth about the disappearance of the American journalist Austin Tice," its tweet read.
"The American journalist Austin Tice is with the Nusra Front gangs and al-Qaida in Syria," a message on Facebook said.
Jabhat al-Nusra is a jihadist paramilitary group linked to al-Qaida that is operating alongside the FSA to overthrow the Assad regime in Syria.
However, neither it nor any other jihadist group claimed responsibility for the kidnapping.
"There's so much odd about it. There's no production level, no title page, nothing to indicate it was an al-Qaida group," Will McCants, a former US government adviser on violent extremism, told McClatchy. "This is just a raw clip of footage."
According to analysts it is unusual for jihadist groups not to put their logo on a video and to post it on YouTube rather than on the group's own website.
The clothing of the alleged abductors in the film also appears to be freshly laundered - a strange image for a supposed rebel group in hiding in the middle of a civil war.
Some analysts said the video seemed to have been made to back Assad's claim that the war was being conducted by outsiders to bring down his regime and destablise the country.
"We continue to believe that, to the best of our knowledge, he [Tice] is in Syrian government custody," US State Department spokeswoman Victoria Nuland said.