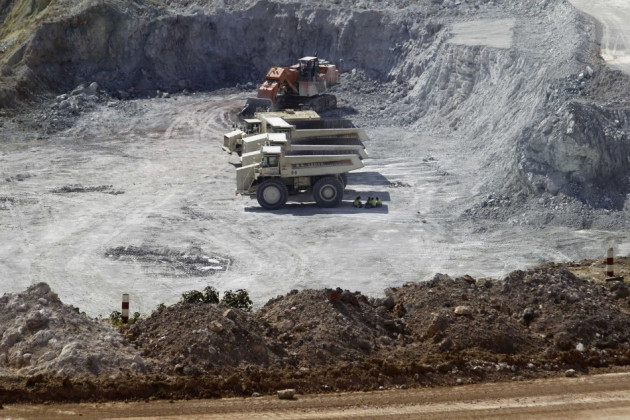 Australia's rate of growth has eased in the third quarter as the country lowered its spending on fears of recession and a slowdown in the country's prime mining sector due to lower demand from China.
On a seasonally adjusted basis, Gross Domestic Product (GDP) growth rate for the September quarter was 0.5 percent, down from 0.6 percent in the previous quarter, according to the Australian Bureau of Statistics (ABS).
Year -over -year, GDP went up by 3.1 percent, compared to the second quarter growth rate of 3.7 percent.
An AAP survey of 13 economists expected GDP to rise by 0.6 per cent sequentially and 3.1 percent year- on- year in the September quarter, The Australian reported.
Despite the volatile global environment, Australia's economy remains strong among the most advanced economies. With the annual growth rate above 3 percent, the Reserve Bank of Australia is likely to keep its policy on hold until at least the second quarter of 2013.
The central bank on 4 December cut a key interest rate to 3 percent with a view to boost growth.
"Growth for the quarter was driven by a 0.5 percent contribution from private business investment, a 0.3 percent contribution from changes in inventories and a 0.2 percent contribution from household final consumption expenditure. These increases were partially offset by a -0.5 percent contribution from public investment," ABS said in a statement.
"Mining contributed 0.4 percent, Manufacturing and Health both contributed 0.1 percent to the increase in GDP."
Terms of trade, the value of exports against imports, declined 4.0 percent on lower commodity prices primarily due to cooling in China's economy.
Treasurer Wayne Swan said the data affirms "the ongoing resilience of the Australian economy in the face of a difficult and volatile global environment".
While other developed countries have been hit by the global economic crisis, resource-rich Australia has kept its growth pace on the back of a mining boom. Developing countries like China have been supporting Australia with increased orders for essential commodities such as coal and iron ore for their own economic growth.
Nevertheless, the mining boom is expected to peak and demand is expected go down in 2013 particularly due to a slowdown in China, resulting in an economic slowdown in Australia. Mining companies such as BHP Billiton and Rio Tinto have closed sites and cut jobs in the country resulting in the decline of prices for iron ore and coal.
"The risks are that the loss of momentum in mining investment and therefore in business investment generally, gathers pace, and the other sectors of the economy don't grow to fill the gap at all," BBC quoted AMP Capital Investors chief economist Shane Oliver as saying.
With the non-mining sector being fragile, the central bank may be required to go for further rate cuts as the Australian government seeks to reduce spending to meet its targeted budget surplus in 2013, analysts forecast.