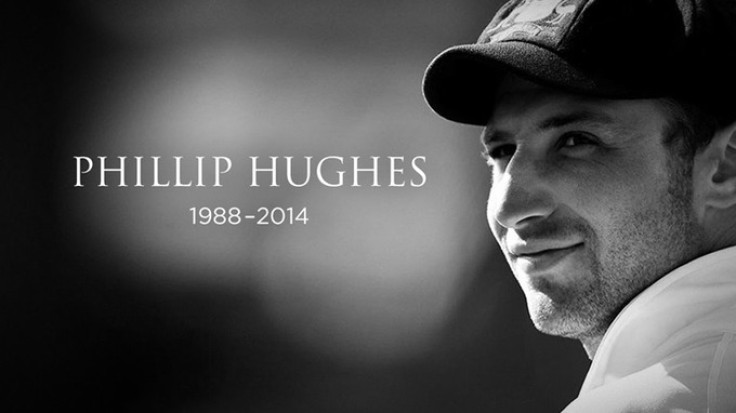 The Australian cricket team have taken to the pitch for the first time following the passing of their colleague and friend Phillip Hughes.
The young Australian batsmen died late last month after being hit by a bouncer during a Sheffield Shield game between South Australia and New South Wales.
It has been an emotional week for the entire cricketing and sporting world, but Australia's cricket captain Michael Clarke, who paid a touching tribute during the funeral of his 'little brother', believes that they must play on and carry Hughes spirit with them forever.
"Phillip's spirit, which is now part of our game forever, will act as a custodian of the sport we all love. We must listen to it. We must cherish it. We must learn from it. We must dig in and get through to tea. And we must play on. So rest in peace my little brother. I'll see you out in the middle," Clarke said.
Shane Watson, who was on the field the day Hughes was hit by the bouncer, has revealed that the first few days of training ahead of the Test was the toughest of his career.
But he believes that Hughes' love for the game will push them on to continue playing the game that has 'enriched' their lives so much.
The first Test has now begun and both teams ahead of the start of the match paid a touching tribute to Hughes.
With the teams assembled by their respective national flags, applause rang out for Phillip Hughes. The first day crowd joined the players and officials for a continuous applause for 63 seconds, the number being the score on which the New South Wales-born cricketer remained unbeaten on that fateful day.
Prior to that, there was a 30-second video tribute that showed images of Hughes growing up and playing cricket, which was watched silently by everyone around the stadium.
The Australian team also has Hughes' baggie green number 408 emblazoned on their shirts, as the cricketer was named in the team sheet as the 13th man.
Skipper Clarke, who was struggling to contain his emotions during the tribute, said that the team were ready for the game and believes that Hughes will want the team to go out and put up a good show.
"We'll have him (Hughes) 13th man for the rest of our careers. We're ready to go. I know my little buddy would want us to play some good cricket," Clarke added.