Australia: At least 95 homes destroyed in bushfire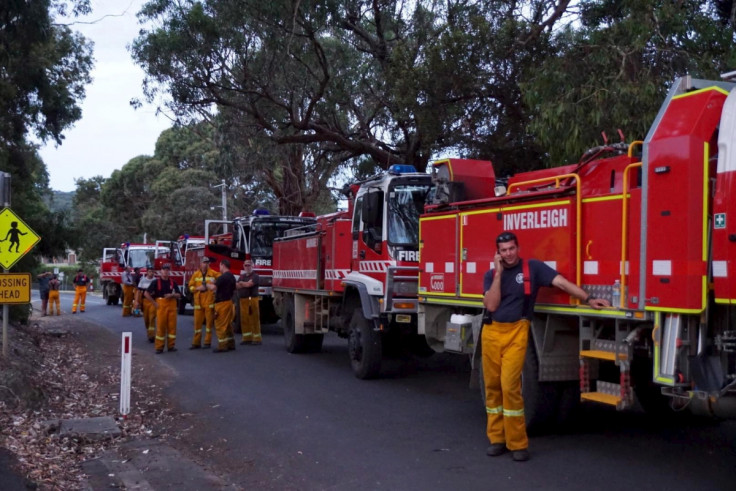 A massive bushfire has destroyed at least 95 homes in Australia's southwestern town of Yarloop. Three persons are unaccounted for, while firefighters are battling hard to contain the blaze from spreading.
The bushfire, dubbed the Waroona fire, reached heights of up to 50m and razed almost one-third (50,000 hectares) of the town. The fire spread quickly with the help of wind gusts at 60km/hr, which is expected to get stronger, threatening neighbouring towns, including Harvey and Preston Beach.
"These are, as yet, to be definitively confirmed figures, but it appears that we've lost around 95 houses, a number of structures within the town site, including some of the historical buildings, the workshops, some factories, and an impact at 70 percent on the demountable component of the local school," Fire and Emergency Services Commissioner Wayne Gregson said, adding emergency personnel were trying to locate the three missing persons.
Earlier, Department of Parks and Wildlife spokesperson Allan Riley said just 30 homes remained standing in Yarloop, located 129km south of Perth city. Gregson asked the residents of the area "not to rush back and to follow instructions".
Those who wish to stay behind and defend their homes must have a clear plan as water and power supplies were unreliable at the moment, he added. After a meeting held by the local community, 16 people decided to stay back, while the rest would be evacuated by convoys.
"There's very little of Yarloop left. Fortunately, I have a firefighting pump and house and managed to save our house and the horses that were in the paddock — they are in the backyard now," Yarloop Bowling Club president Ron Sackville said.
"But I look around 360 degrees and everything is burnt to a cinder. I think the post office is the only building left standing [in the main street]. The fire was horrendous," Sackville said. "The Minister for Water should resign — there was no water here to fight the fire, the trucks couldn't fill up. It's just the devastation of a whole town."
"There has been a real lack of land maintenance around Yarloop by some of the private owners — once the fire got into that at the northern end of town, there was no stopping it," he added.
© Copyright IBTimes 2023. All rights reserved.