Australia's economy has grown for 26 years without a recession, an extraordinary achievement in a volatile world still aching from the global financial crisis.
But many Australians feel they don't share in that prosperity and are going backward financially, a symptom of a hidden driver behind Australia's economic success — population growth.
Data released by the Australian Bureau of Statistics on Wednesday showed that Australia's economy had grown in the three months through June for a 104th quarter without a technical recession, which is defined as consecutive quarters of economic contraction.
The Australian economy grew by 0.8% in the latest quarter, faster than the sluggish 0.3% in the March quarter, and 1.9% for the year.
Half the improvement was due to consumer spending, a consequence of population growth providing more consumers. Increased exports and a surge in government spending also contributed to the stronger result.
Some economists argued after the March quarter that Australia's unbroken recession-free run broke a world record for continuous growth previously held by the Netherlands. But others point to Japan avoiding technical recession for more than 33 years until 1993.
Many economists argue that GDP alone can paint a misleading picture of an economy such as Australia. They also argue that GDP needed to grow faster to deliver wage growth to Australia's expanding ranks of workers.
Commonwealth Bank of Australia senior economist Gareth Aird said in a report in July that some of the weaknesses in the Australian economy were papered over by one of the highest population growth rates in the developed world, mostly generated by immigration. Australia's population grew by 1.55% last year.
Annual wage growth is currently at its lowest since Australia's last recession ended in 1991. Underemployment, a measure of people with jobs who want to work more hours, was near a record high, Aird found.
GDP per capita, a measure of the economic growth share for each consumer in an ever-expanding pool of consumers, was the lowest since the global financial crisis.
"Per capita measures of the economy suggest that growth in living standards has stagnated and for some sections of the resident population, in particular younger people, it has gone backward," Aird wrote.
Philip Lowe, governor of the Reserve Bank of Australia, the central bank, said recently that "our strong population growth has flattered our headline growth figures."
A growing population requires more homes and housing construction remained at a high level in the latest quarter data.
The Reserve Bank recently announced that Australia's household debt-to-income ratio had reached an all-time high of 190% — one of the highest levels of indebtedness in the world. The Australian rate is continuing to grow faster than wages.
Lowe blamed the trend on escalating real estate prices, a record low base interest rate of 1.5% and low wage growth.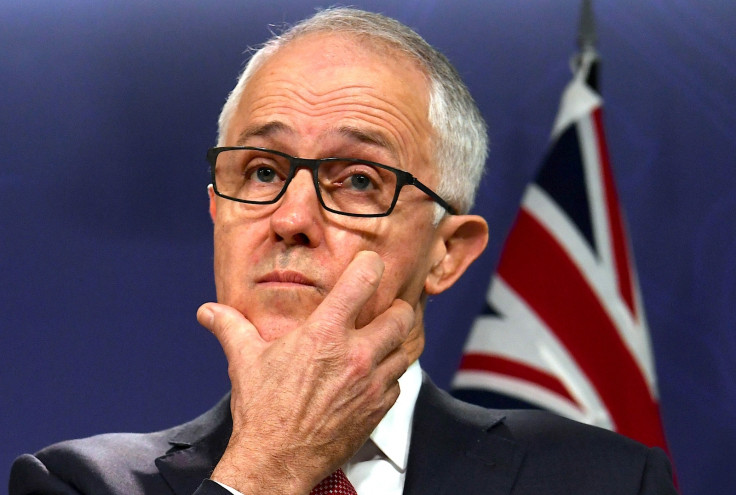 Treasurer Scott Morrison on Wednesday noted that payrolls had increased by 0.7% in the latest quarter and 2.1% for the year. But this reflected more people in jobs as well as higher wages.
"Improving the incomes and wages of ... Australian workers remains our most important challenge," Morrison said. "As the labor market continues to strengthen, we believe wages can be expected to improve."
Australia, like several commodity-exporting countries, has experienced a credit boom to keep pace with housing prices since the financial crisis.
The Swiss-based Bank of International Settlements, which represents 60 central banks, warned in June that Australia's burgeoning household debt was a threat to its continuing economic growth, which is substantially based on household spending.
Sydney University economist Mark Melatos shared concerns that Australians curtailing spending to repay debt could end the economy's extraordinary run of growth.
"It's hard to judge where the tipping point is in terms of debt as a percentage of household income cutting into growth," Melatos said.
"But you'd think it's getting pretty close," he added.