AMAZING photos of a 10ft python eating a crocodile have been captured by stunned residents in northern Queensland.
The five-hour battle between the reptiles at Lake Moondarra, near Mount Isa, drew attention from crowds nearby as they wrestled in the water before the crocodile eventually succumbed to the might of the snake.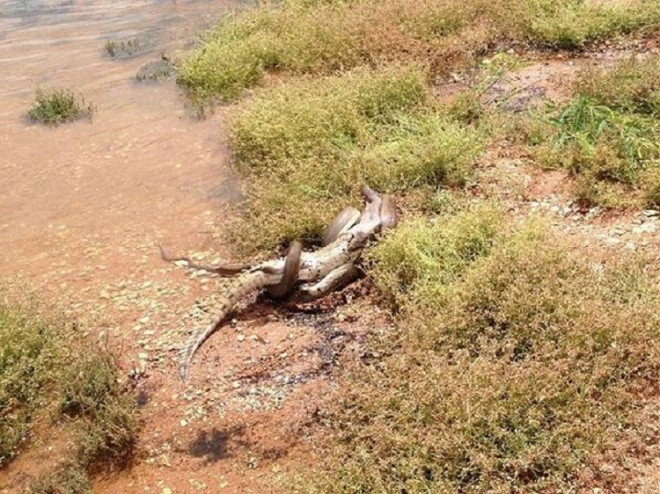 Local resident Tiffany Corlis, who bravely moved near enough to capture the struggle, said the snake coiled itself around the crocodile while in the water, managing to keep its head in the air to stay alive.
The snake then dragged the crocodile onto the land and ate it.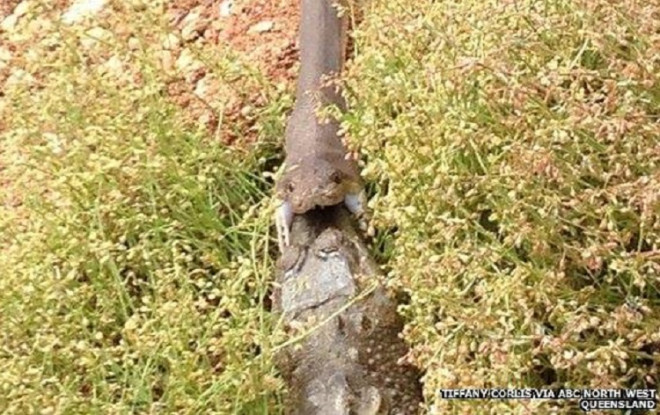 Corlis told ABC North West Queensland Radio: "(The crocodile) was fighting at the start, it was trying to keep its head out of water and survive. But as the morning progressed you could tell both of them were getting a little weaker and the struggle was going on, finally the croc sort of gave in."
Corlis said it appeared to take the snake around 15 minutes to eat the crocodile.
"It was just unbelievable," she said, particularly when the struggle was over. "We were thinking that the snake had bitten off a little more than it could chew. But it did. It actually ate the crocodile.
"[Afterwards] you could see the crocodile in the snake's belly, you could actually see its legs and see its scales and everything. It was just amazing."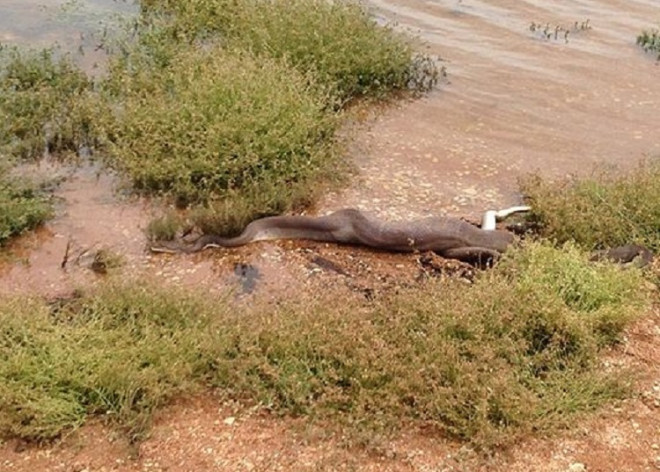 Corlis, however, insisted that the incident did not put her off from taking a dip at Lake Moondarra in the future, adding: "I think I'll just send someone else in first."
Another witness, Alyce Rosenthal, told local media that the two creatures fought for about five hours.
She said: "It's not something that you see every day."