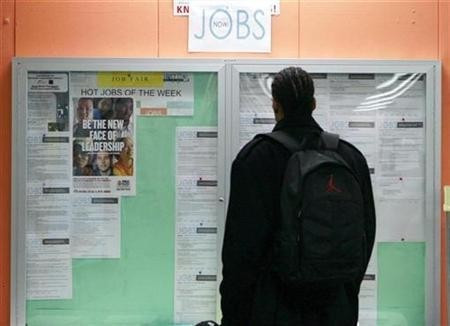 Australia's unemployment rate has declined in April with rises in both full-time and part-time jobs, despite a slowdown in the economy.
The Australian Bureau of Statistics (ABS) said the jobless rate fell to a seasonally adjusted 5.5% in April from 5.6% in March. Economists expected an unchanged situation for the month.
The ABS added that the number of employed people increased by 50,100, higher than economists' expectations for an increase by 12,000. The number of full-time jobs rose by 34,500 to 8.2 million, and part-time jobs increased by 15,600 to 3.5 million.
The seasonally adjusted workforce participation rate, which is the proportion of working-age people at work or actively seeking work, rose to 65.3% in April from 65.2% in March, according to the ABS. The seasonally adjusted aggregate hours worked series increased in April by 10.9 million hours or 0.7% to 1.64 billion hours.
Following the data, the Australian dollar rose 0.7% to US$1.02.
On 7 May, the Reserve Bank of Australia lowered its benchmark interest rates to a new record in order to stimulate the sectors most affected by the strengthening of the currency as it diversifies away from the key mining sector. The central bank cut the benchmark cash-rate target by 25 basis points to 2.75%.
Investments in the mining sector, which helped the country to escape recession during the financial crisis, would peak this year, according to the central bank.
Australia logged a growth rate of 0.6% in the final quarter of 2012 and 3.1% for the full year, and economists warned that the country will face a significant slowdown in the future if non-mining sectors are not helping.
Australia's neighbour New Zealand also recorded a fall in unemployment rate to 6.2% in the first- quarter of 2013 from a revised 6.8% in the previous quarter.
"The rise in employment came mainly from full-time employment and was across a range of industries," the official statistics provider said in a statement.