Australian Isis fighter Khaled Sharrouf believed killed in coalition air strike on Syria
Sharrouf was the first Australian to have been stripped of his citizenship under the country's new counter-terror laws.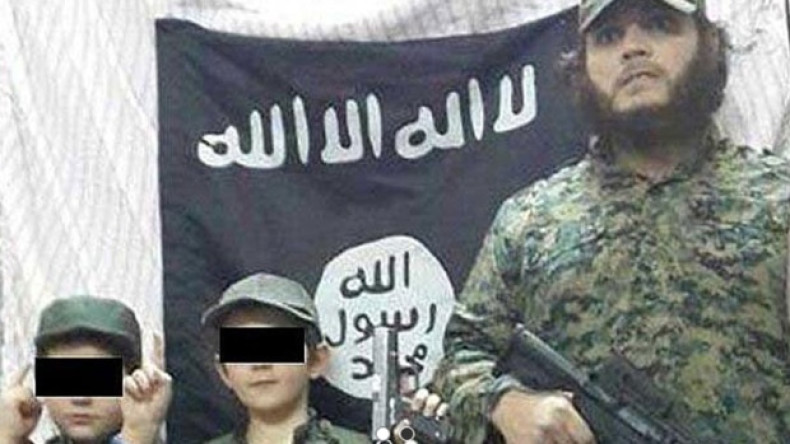 Khaled Sharrouf, the infamous jihadist from Australia who had joined the Isis in Syria, is believed to have been killed in a recent air strike near Raqqa, according to credible information reportedly received by Australian government officials.
His two sons, aged 11 and 12, are also believed to have been killed in the strike conducted by the anti-Isis coalition on Friday (11 August).
Sharrouf, 36, from Sydney, had fled Australia in 2013 to join the Islamist militant group based in Iraq and Syria. He had reportedly travelled to Syria on the passport of one of his brothers. In Australia, he became the first person to have his citizenship stripped under the country's new counter-terrorism legislation. However, his sons continued to be Australian citizens.
Government officials speaking on condition of anonymity said that the news of the death of Sharrouf and his sons — Abdullah and Zarqawi — was confirmed by one of his brothers to a small group of Australian extremists via a message, Australian Broadcasting Corporation reported. The brother also reportedly shared photographs of their corpses.
Sharrouf first became known in Australia in 2004 after he was charged over the Operation Pendennis terrorist conspiracy that involved attacking Sydney and Melbourne. He was found guilty of gathering guns, ammunition and bomb-making equipment for the planned attacks. He served a five-year jail term as he was a peripheral player in the plot.
He then moved to Syria where he began fighting alongside Isis. His wife and five children also followed him to Syria soon.
Sharrouf gained international attention in 2014 after he released images online of his then nine-year-old son, Abdullah, holding the severed head of a Syrian government soldier in Raqqa.