Evidence of Australians supporting Islamic State (Isis) fighters in Mosul, Iraq, emerged hours after a fresh terror attack warning was issued by the Islamist militants to Australia. In a 20-minute video titled The Impenetrable Fortress that surfaced on Thursday (17 November) night, the group threatened to target a Qantas passenger jet, the airport and St Paul's Cathedral in Melbourne.
The IS (Daesh) video reportedly shows scores of violent scenes like beheadings, corpses and missiles in the Middle East and then shows a shot of Melbourne city, particularly the airport, airplanes and the church.
Independent news group Heavy, which reports on acts of terror, reported that the video came from Wilayat al-Khayr, a Syria-Iraq border province in the so-called Islamic caliphate, the Business Insider Australia reported. Police reportedly said that the content in the new video is similar to the previously released Isis propaganda video.
Several hours after the report about the Isis video, reports emerged that in Mosul, Iraqi special forces who are pushing deeper into the city discovered an Isis flag said to belong to an Australian man serving as a medic in the militant group. The flag was discovered at Qadisiyah, in the north-east of Mosul, just one block away from a house that the extremists were using as a workshop to make the so-called killer drones.
Sergeant Wael Rasheed of the Iraqi Special Operations Forces confirmed that locals said the flag belonged to an Australian who had been working with Isis as a medic. The man, whose identity could not be established, had already fled the place. "However, I know [what] he looks like," the Australian Broadcasting Corporation quoted the sergeant as saying.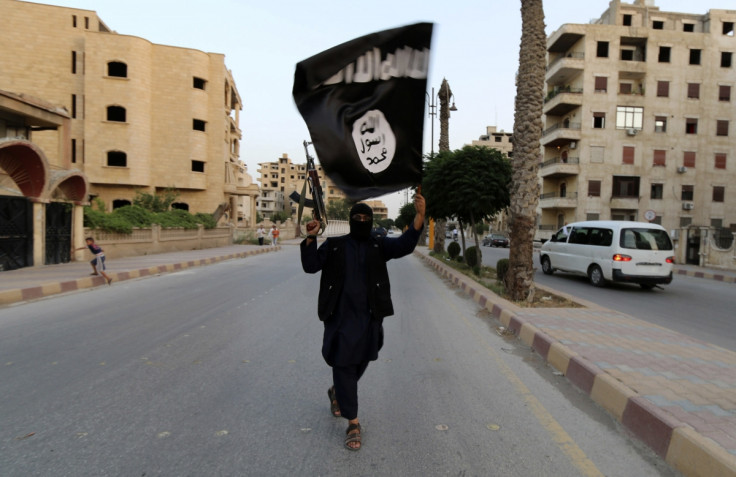 Following the repeated terror threats issued by Isis to Australia, the country has beefed up security and has also been tracking activities of suspected Isis supporters in the country. Security agencies have succeeded in foiling many terror attacks by nabbing suspected plotters in different parts of the country.
Some people have also been arrested for allegedly trying to travel to Syria and Iraq to join Isis, while a man was jailed in October for recruiting men for the militant group.
The broadcaster reported that Australian intelligence agencies believe 110 Australians have so far joined Isis in Iraq and Syria, with more than 50 reported killed.