Australian Agriculture Minister Barnaby Joyce, who had threatened to kill Pirates Of The Caribbean star Johnny Depp and wife Amber Heard's pet dogs, has now poked fun at the "odd" apology video the couple recently posted. Heard, accompanied by her husband, arrived at Australia's Gold Coast for a court trial on 18 April after she failed to properly declare their two Yorkshire terriers while entering the country in 2015.
Reacting to the video, Joyce said that Depp looked like he was "auditioning for the Godfather". He mocked Depp and said the actor will not qualify for an Academy award for his performance in the apology video. Towards the end of the tape, Depp said, "Declare everything when you enter Australia." To which Joyce retorted, "At the end of it we've got a message that is going all around the world right now, it's going off like a frog in a sock telling people that if you come into this nation and you don't obey our laws, you're in trouble."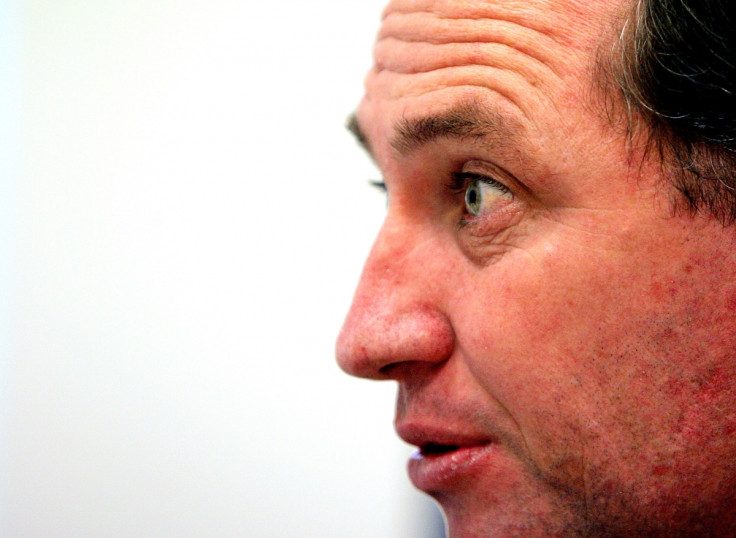 In a separate interview on Channel 7, Joyce again made fun of the video stating that he could have performed better than Depp had he been the director of the video. "As far as me directing this atrocious movie, no, even I could have done a little better than that," Joyce said. "Do it again Johnny, do it with gusto mate, a little gusto."
Meanwhile, Heard managed to avoid jail time over allegations that she had violated the country's quarantine laws, while visiting her husband, who was filming for the fifth instalment of the Pirates Of The Caribbean series.
At the trial at Southport Magistrate's Court on 18 April, the actress pleaded guilty to producing false quarantine papers to bring her two Yorkshire terriers – Pistol and Boo – into Australia. Heard's guilty plea saved her from conviction as prosecutors dropped two charges – a biosecurity charge and a charge for illegal import of an animal. However, she was handed a one-month good behaviour bond.