The tale of the dogs that Johnny Depp's wife slipped into Australia without their proper paperwork has concluded with a guilty plea in a packed courtroom and an odd dead-pan apology video from the couple.
Depp's wife, Amber Heard, pleaded guilty to falsifying quarantine documents after she was accused of smuggling her two Yorkshire terriers, Pistol and Boo, into Australia when the couple jetted in on their private plane in 2015. In exchange for the guilty plea, prosecutors dropped two charges against her of illegally importing an animal, and a biosecurity charge.
Heard was sentenced to a good behaviour bond of $1000 ($760/£540) with no conviction recorded, reports the Gold Coast Bulletin. She could have faced up to ten years in prison for illegally importing the dogs.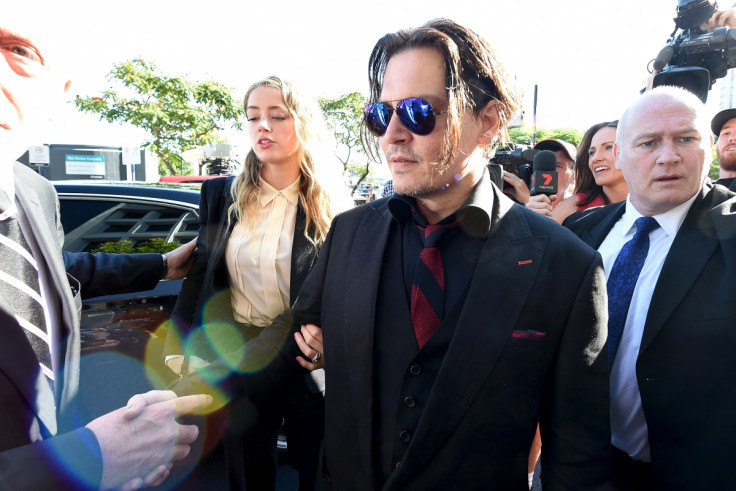 The lawyer for the Magic Mike XXL star said Heard made a "terrible mistake," and assumed Depp's staff had handled the necessary documentation to bring the little dogs into the nation. But somehow the paperwork "slipped through the cracks" and she didn't declare the dogs, he said. She hadn't intended to deceive authorities, he insisted.
But the prosecutor said the "laws apply to everyone." Authorities first discovered the dogs were inside the country when their photos at a dog grooming salon were post on social media.
The pup saga went viral and attracted headlines around the globe when Federal Agriculture Minister Barnaby Joyce warned Depp to send the dogs home to be quarantined or face having them euthanised. "If we start letting movie stars even though they've been the 'sexiest man alive' twice to come into our nation, then why don't we just break the laws for everybody?" said Joyce. "It's time that Pistol and Boo buggered off back to the United States."
Joyce has posted the couple's strange apology/public service video on his Facebook page. Both Heard, 29, and Depp, 52, were in the courtroom for the final hearing. Their one-minute apology video was played in the jam-packed courtroom.
"Protecting Australia is important," Heard says on the video. "Australia is free of many pests and diseases that are commonplace around the world. That is why Australia has to have such strong biosecurity laws."
Depp urged others to declare everything when arriving in Australia. "Australians are unique: both warm and direct," he says on the video. "When you disrespect Australian law they will tell you."
Outside the courtroom, some supporters were shouting: "Go Johnny, we love you."
Australia has very strict quarantine regulations to prevent diseases such as rabies from spreading to its shores. Bringing pets into the country involves applying for a permit and quarantine on arrival of at least 10 days.
The couple were in Australia while Depp was filming the fifth instalment of Pirates of the Caribbean.