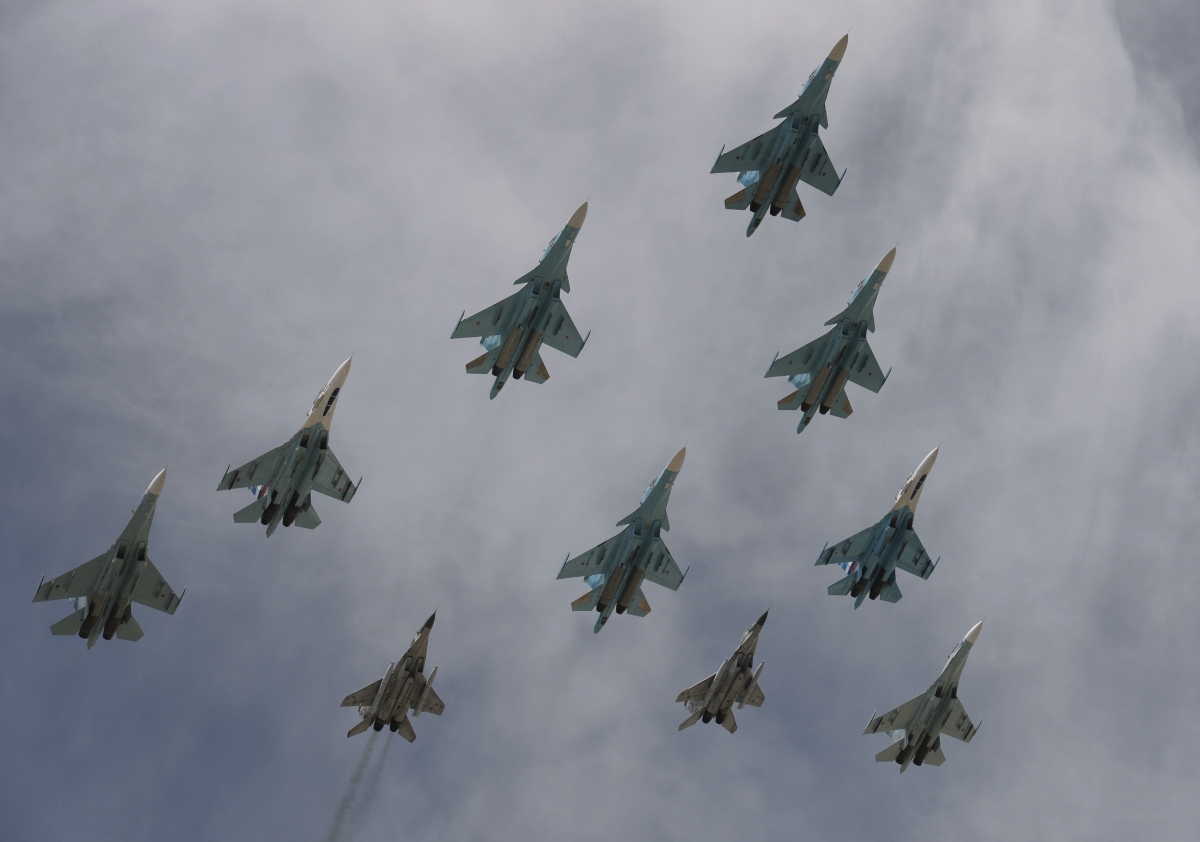 Russian military jets which once bombarded Islamic State (Isis) militants in Syria and Iraq are now on a peaceful mission dropping guided bombs. The sophisticated Sukhoi Su-34 have been bombing a 40km ice-jam in a frozen river to prevent flooding.
The jets were deployed in Russia's Vologda region after local authorities were unable to deal with the powerful snowmelt. Though the officials attempted to destroy the ice-jam on the Sukhona river near Veliky Ustyug, their efforts did not bring the desired results.
Subsequent to their failed operations, several Russian Su-34 bomber aircraft were deployed launching precise air strikes on the frozen parts of the river allowing the water to flow freely. At least 4,500 inhabitants are living along the river in the region, the border area between Arkhangelsk and Vologda in northern Russia.
"We just completed a flyby to once again look at the areas of the river being blocked by ice...We looked at the condition of the flooded territories. And using this information we will guide the latest operations taking place," said Vladimir Puchkov, the chief of Russia's emergencies ministry, according to Tass News agency. He added that the jets have been instructed to drop explosives every hour.
Two icebreakers have also been deployed in the region. The Vologda is thought to be facing the worst flooding in recent years, prompting evacuation of people from potential danger zones. Food and other aid are also being dispatched via boats and other modes of transport to several towns in the affected regions.
Local people living the areas are thrilled by the operations and were seen filming the Russian forces in action.