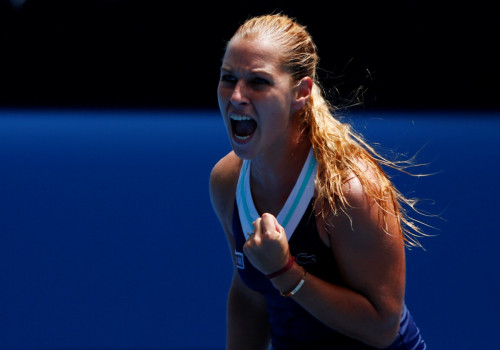 Dominika Cibulkova and Agnieszka Radwanska battle it out for a place in the final of the Women's Singles competition in the 2014 Australian Open at the Rod Laver Arena in Melbourne on Thursday.
Where to Watch Live
Cibulkova v Radwanska is set to start after the completion of the other semi-final clash between Eugenie Bouchard and Na Li which is scheduled to begin after 2:30am GMT. British Eurosport is providing live coverage for the game. Regular updates and live scores are also available on the Australian Open official website. Watch the highlights on British Eurosport 2 at 8:15am GMT.
Overview
Off the court they are friends, but there will be no place for empathy when Cibulkova and Radwanska face each other in the semi-finals of the Women's Singles competition in Melbourne on Thursday.
Both the 24-year-old's have faced each other six times in major competition in the past but Pole holds the better record against Cibulkova with five wins to one.
Cibulkova paved her way in to the semi-finals after comfortably beating Simona Halep, 6-3, 6-0 in the quarter finals in exactly 60 minutes. But the Slovakian stunned onlookers when she upset third seed Maria Sharapova in the fourth round of the tournament.
She bounced back from losing the first set to help claiming her first Australian Open semi-final. Cibulkova had not dropped a single set in the tournament before the one against the Russian.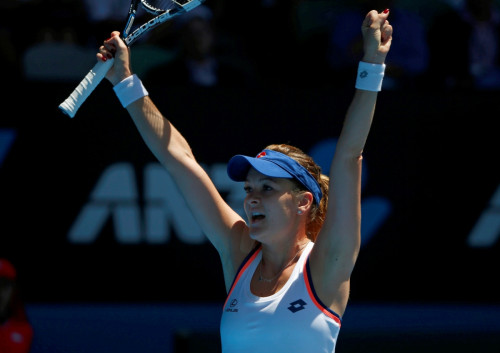 Meanwhile, Radwanska outwitted second seeded Victoria Azarenka in the quarter finals, winning 6-1, 5-7, 6-0 in just less than two hours. The Pole will now face her friend against whom she has played as a child in the under-nine and under-10 tournaments.
Whoever emerges victorious between the two 24-year-olds, will challenge for the ultimate prize against Eugenie Bouchard or Na Li on Saturday.
What they said
Dominika Cibulkova: "Nothing is easy. There is pressure you can feel from everywhere. So, you know, I still want to do the same thing what I came into the tournament. I want to really enjoy it. I want to play my tennis. That's when I play my best. I just want to keep my focus, you know, to stay aggressive."
Agnieszka Radwanska: "We the same age. For sure, we played so many tournaments together when we were juniors and kids. But first match I have no idea. I think it's always tricky to play someone that you know for so long, play so many times, as well. Like I'm saying, every match is a different story, especially when it's a semifinal of a Grand Slam, the first semis for me and for her as well. Well, we'll see."
Route to the Semi-Finals
Dominika Cibulkova
First Round: 6-3, 6-4 v Francesca Schiavone
Second Round: 6-0, 6-1 v Stefanie Voegele
Third Round: 6-1, 6-0 v Carla Suarez Navarro
Fourth Round: 3-6, 6-4, 6-1 v Maria Sharapova
Quarter finals: 6-3, 6-0 v Simona Halep
Agnieszka Radwanska
First round: 6-0, 5-7, 6-2 v Yulia Putintseva
Second Round: 6-0, 7-5 v Olga Govortsova
Third Round: 5-7, 6-2, 6-2 v Anastasia Pavlyuchenkova
Fourth Round: 6-1, 6-3 v Garbine Muguruza
Quarter finals: 6-1, 5-7, 6-0 v Victoria Azarenka
Australian Open
Cibulkova and Radwanska have not competed against each other in this tournament.