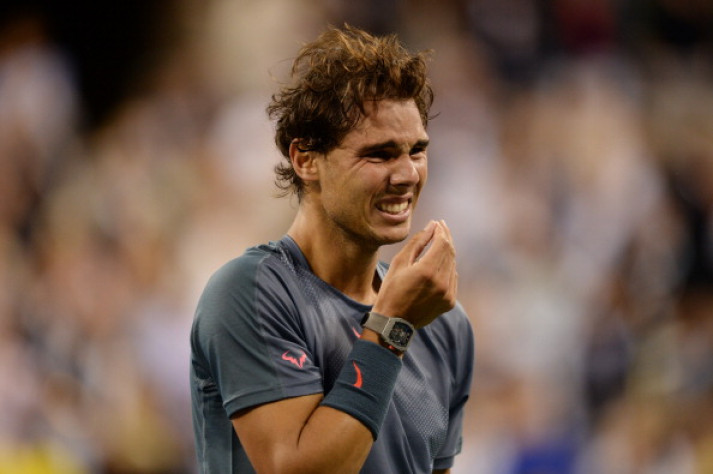 Rafael Nadal has admitted he is still far from his best after struggling to beat Tim Smyczek, ranked 112th in the world, in the second round of the Australian Open.
The Spaniard need more than four hours to seal a five-set dramatic win, 6-2 3-6 6-7 (2-7) 6-3 7-5, after struggling with nausea and stomach problems.
"I don't know exactly what it was. I felt bad sensations. It wasn't the best way to go into a game like this," the Spaniard admitted according to AS.
"It was a tough night, more than four hours and five sets. I hadn't played much until this match and maybe that was the reason. I was very tired because I haven't competed much. But I kept up my sporting spirit thanks to the amazing crowd here in Melbourne.
"It was a tough match, a humid night, and I felt very tired. I was dehydrated at the end of the second set. I had cramping all over my body. I felt like that for an hour. I had to fight for every point and take my chances."
Meanwhile, Nadal thanked his rival for his sportsmanship when in the final game he opted to repeat a point after a shout from the crowd distracted him.
"It was the act of a gentleman," Nadal said.
Meanwhile, Smyczek praised the Spaniard for how he managed to overcome his health issues to beat him.
"It was really special tonight. It was pretty clear Rafa wasn't at his best. But it just shows the kind of player, the kind of champion he is because I could see he was sick and not playing well," he said.
"That was his C or D game, but he found a way to win so hats off to him. That's why he's one of the best."