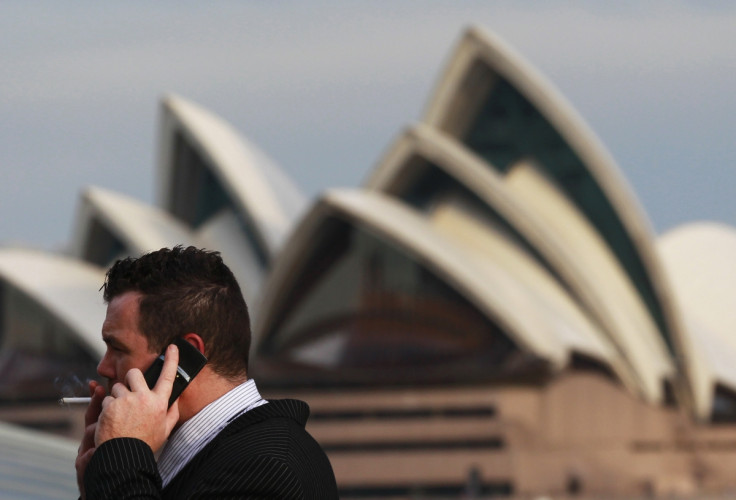 In a move to make a smoker Down Under gasp, the government in Australia has announced a packet of cigarettes is likely to climb to more than £23 (A$45) from September 2020. At the moment, a packet of cigarettes in Australia costs an average of $A17 (£11.67) the highest in the world, ahead of New Zealand (£10.07) and Norway (£9.94).
The country's Treasury will ramp up the excise on tobacco products from 12.5% per year from 2017 to 2020, after which it will comprise some 69% of a price of a packet.
While touting it as a health measure, it will swell the Canberra coffers by more than A$4.7bn (£2.4bn) although money will be spent to clamp down on illegal imports which usually rise after a tobacco price increase, which is expected to lift the inflation rate to 2.25% by the June quarter of 2018 from an unusually low 1.25% in 2016.
Increasing excise has helped cut the number of smokers from a quarter of the Australian population in 1993 to less than 15% in 2013.
The revenue windfall is offset slightly by an allocation of $7.7m over two years to the Australian Border Force to police the illegal importation of tobacco products.
The Australian government also has set aside an undisclosed amount to continue legal action to defend the country's plain packaging laws which are the subject of a dispute involving four countries through the World Trade Organisation.
The chief executive of the Cancer Council of Australia, Sanchia Aranda told ABC Australia that if there were four of these recurrent tobacco increases over time, "tens of thousands of cancer deaths would be prevented."