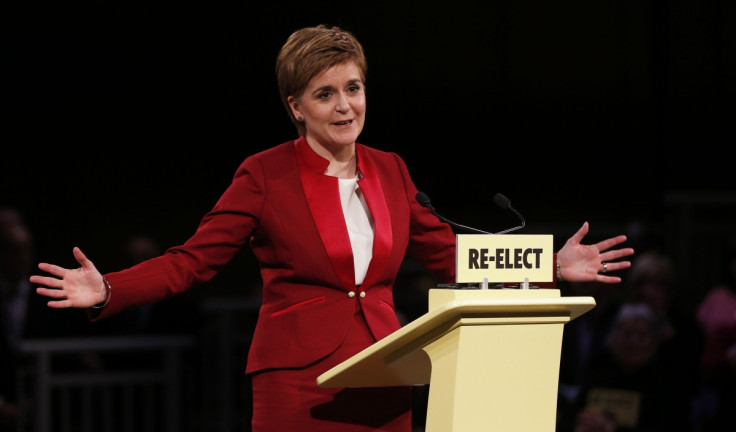 Back in May 2011, Scottish Labour leader Iain Day was said to be so confident of success in the Scottish Parliament election that he rescheduled his daughter's wedding to the autumn. He need not have bothered, as his party faced a divorce from its traditional stronghold due to the march of the Scottish National Party (SNP).
The SNP looks set to consolidate its ruthless land grab of 2015, when it snapped up virtually all of Scotland's Westminster seats. If a week is a long time in politics, five years is a lifetime and as voters north of the border go to the polls on 5 May, the days when Labour dominated this political landscape seem from a bygone era.
"People used to say: 'put a red rosette on a pig and it would win the Labour vote'. That has translated into an SNP vote," Mandy Rhodes, editor of Holyrood magazine, told IBTimes UK. She highlighted that all this SNP success, along with Labour turmoil, are a relatively new phenomena.
"It is an extraordinary time in Scotland but it has been going on for a while, and Labour have failed at trying to address the problems.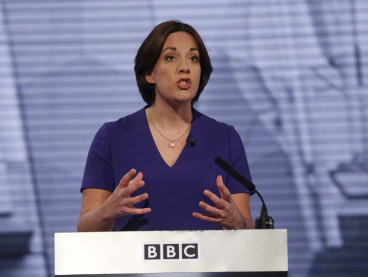 "There was a poll out saying that when something is announced as a policy, people may support it. But when they are told it is a Labour policy, it becomes toxic, which is a word that is always attributed to the Tories," she said.
Part of the problem is that in SNP leader Nicola Sturgeon, the Labour party is taking on possibly the most popular politician in the UK, let alone Scotland.
Compounding Labour's woes is the unpopularity/inexperience (depending on who you ask), of Scottish Labour leader Kezia Dugdale, as well as a lack of leadership planning.
"[Dugdale] thinks she has a five-year mandate, but if they are wiped out I can't see how it would be credible for her to stay. No one is waiting in the wings, where is the succession planning? You shouldn't be training to be the leader while you are the leader.
"They [Labour] never woke up to the fact that the Scottish parliament is seen by a generation of people as the sovereign parliament, and not Westminster," Rhodes said.
For the Conservatives, who in 2015 had their worst Scottish result since records began, any progress is positive. Its leader, the much more established Ruth Davidson, has made gains and is going into the election with enough momentum that her supporters hope will see more Tartan Tories.
Labour's election woes
However James Mitchell, public policy professor at the University of Edinburgh, told IBTimesUK that he does not think the Tories will overtake Labour.
"Labour are having a bad election; the Tories aren't having a great election but it is a bit better than last time. If the Tories come second, then it would be because Labour have collapsed. The Tories are in a fortunate position that they are not being scrutinised.
"Labour are more vulnerable, there are clear problems within the Labour party," he said.
While the European Union referendum debate rages on about sovereignty, Scotland has quietly been handed taxation powers that allow Holyrood to take full control over income tax rates and bands, calling the shots in how they gather revenue in a way they never have before.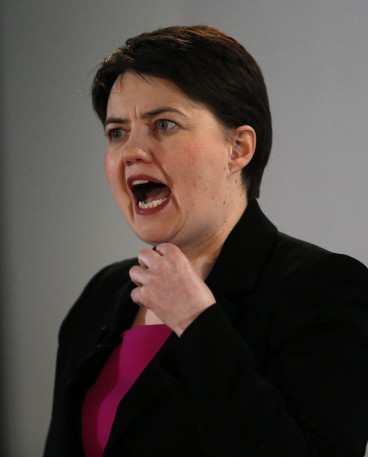 This has played into the hands of Nicola Sturgeon's opponents who say she is not using these powers to tackle austerity. She faces the accusation of what is the point in getting powers if you do not use them?
Already there have been five years of cuts and with the Institute for Public Policy Research (IPPR) projecting a £2bn ($2.9bn) annual spending gap by 2020, there could be five more.
IPPR Scotland director Russell Gunson said this means the next Scottish Government will have to reshape how services are delivered in Scotland.
Gunson told IBTimes UK: "Given many of the main parties are likely to be coming into this election pledging to raise taxes, or at least to not pass tax cuts on in Scotland, it seems likely that Scotland will see higher taxes than the rest of the UK. How long this lasts and how voters respond, only time will tell. The question at this election is what balance of tax rises and spending cuts would you like to see." Labour will raise the most taxes out of all the five parties by 2020, earning an additional £1.2bn.
Professor James Mitchell says the spending commitments that the SNP have inherited, such as free tuition fees and care for the elderly, may see them try to delegate cuts to local authorities, under the guise of giving them more autonomy.
"I think the SNP would find itself in a difficult position, one thing they have been doing so far is devolving penury and dumping the problem on local government," he said.
With only days to go before the Scottish vote, a leaders' debate saw independence again emerge as the topic discussed most fiercely. Sturgeon and Greens' leader Patrick Harvie said it would be undemocratic to rule out another ballot on it if enough people wanted one, but they faced criticism from the other parties that the result of the 2014 referendum needed to be respected.
Even if another referendum stays on the backburner unless Sturgeon can be sure she can win it, the Scottish parliament elections will see the SNP going into the ballot flush with success.
The key task for the party will be to maintain momentum and not fall back onto that sense of entitlement that has been the death knell for Labour. As Rhodes points out: "The SNP won the last election on competency and their vision. Their vision at the moment is looking a bit less clear."