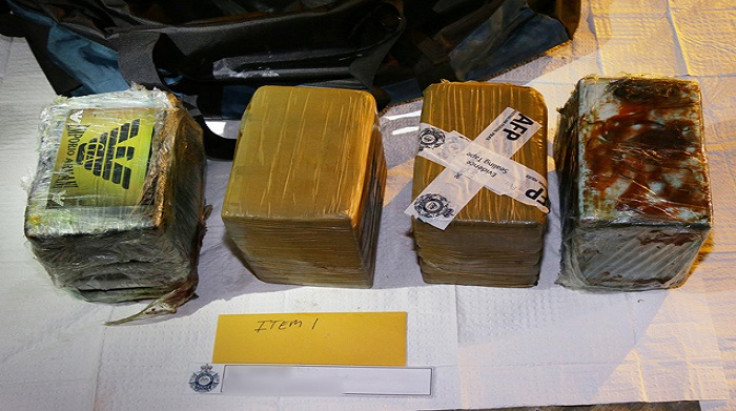 Police in Australia on Thursday (29 December) said that they seized approximately 500 kg of cocaine in New South Wales (NSW) and more than 600 kg of cocaine in Tahiti after two-and-a-half years of search. The size of that seizure collectively makes it the largest cocaine seizure in Australian law enforcement history.
Australian Federal Police (AFP) acting assistant commissioner Chris Sheehan told reporters the drugs that were destined for Australia were believed to have originated in South America.
The estimated street value of the drugs is about A$360m (£212m).
The seizure was carried out by the detectives of AFP and NSW Police Force (NSWPF) State Crime Command's Drug Squad. They jointly started Operation Okesi in July 2014 under to probe suspected drug trafficking by commercial fisherman in Sydney.
Since then, the agency officials have been helped by tactical, marine, aviation and technical officers from both organisations, along with the Australian Border Force (ABF), to track drug traffickers, which followed the seizure of 32kg of heroin by authorities in Fiji in December 2014 and the March 2016 seizure of 606kg of cocaine by authorities in Tahiti, a joint statement by the detectives said.
While, in early December, police and border officials began monitoring a vessel that was travelling between Sydney's popular fish markets and the central coast of New South Wales. On Christmas night (25 December), a small boat was launched from the vessel and later docked in Brooklyn.
Authorities plunged on the boat and arrested three men. Another 12 men have been arrested over the past several days.
According to officials, the men, who range in age from 29 to 63 years, have been charged with conspiracy to import a commercial quantity of border-controlled drugs.
If convicted, they would face a maximum sentence of life imprisonment.
"This has been a long-running joint investigation, and I want to thank our people and our partners for their tenacity and dedication. We've stopped around a tonne of cocaine and a commercial quantity of heroin from reaching Australian shores.
"Additionally, we've prevented future importations by apprehending 15 men for their alleged involvement in the criminal syndicate responsible for this attempted importation," AFP Acting Assistant Commissioner Chris Sheehan said.