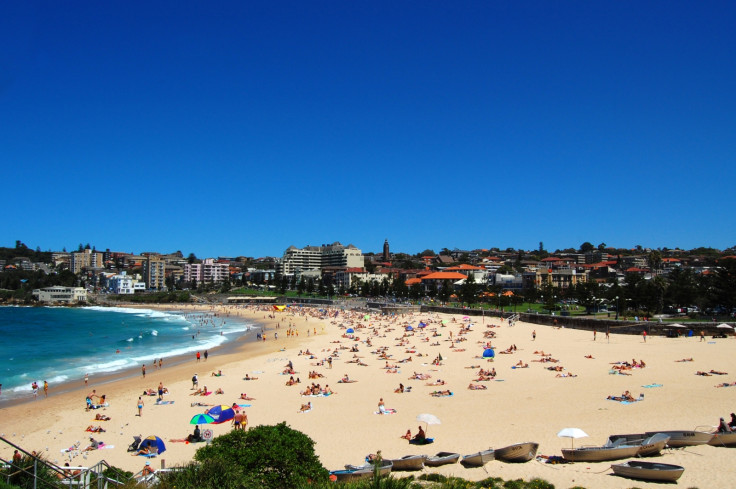 Alcohol will be banned from Coogee beach in Sydney, Australia, after party-goers left 15 tonnes of rubbish at the popular destination. The local council said they were left with "no choice" but to implement a ban until the end of the summer season.
Around 10,000 people turned up to enjoy Christmas Day, which takes place during Australia's summer season. But the local council was left outraged by the aftermath of the festivities which forced them to take action.
Branding the incident as "disgraceful" in a statement posted on its Facebook page, the city council said the ban would be effective as of December 29 following consultation with local police. It said: "The ban is in response to the disgraceful events at Dunningham and Goldstein Reserves at Coogee Beach on Christmas Day where 15 tonnes of garbage were left strewn across the beach and there were a spate of alcohol-induced incidents from backpacker revellers."
The move follows action taken "a few weeks ago" according to the statement, to restrict alcohol during busy hours, in response to a number of alcohol-related incidents, Mayor of Randwick, Noel D'Souza, added. He blamed the total ban on the "poor and inappropriate behaviour of a few on Christmas Day".
He said: "The public outrage to the devastation of the parks and beach itself on Christmas Day has been quite phenomenal.
"The clear message we've received is that we need to give the beach and nearby parks back to all people to enjoy peacefully and safely.
"It is disappointing we have to take such a strong stance, but we need to reassure the community that they can feel safe when visiting and enjoying the jewel in the crown of Randwick City, Coogee Beach."
While many reacted to the statement with disappointment in those who had left the litter rather than the ban itself, a number of comments on the post highlighted tensions between local residents and backpackers. One woman posted: "I just wish these people [backpackers] would urinate on their own property and not mine or the publics [sic]."
Another said: "Shut down the backpacker hotels completely, get rid of these irresponsible yobbos!"
Meanwhile others, including one backpacker who appeared to take umbrage at the accusations levelled against her, complained of the lack of bins available on the beach.