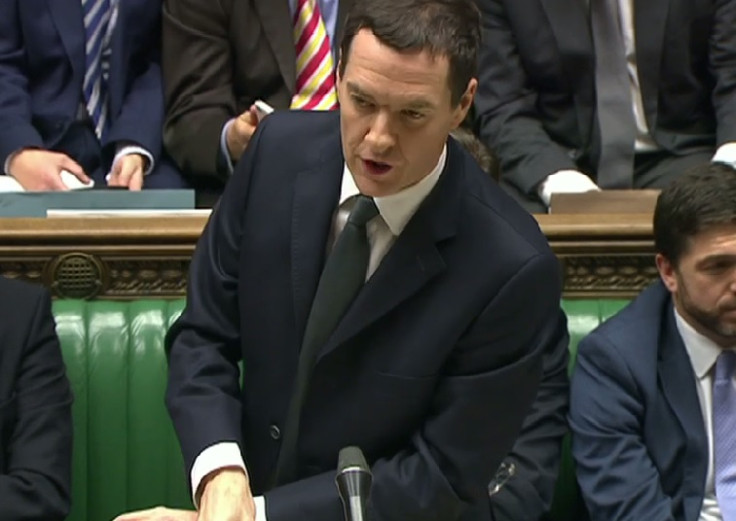 Green campaigners have railed against Chancellor George Osborne's Autumn Statement, slamming its "1980s-style road building programme and tax breaks for fossil fuel giants".
The chancellor froze fuel duty, cut flight taxes and abolished passenger duty for air travellers aged under 12. "Despite falling fuel prices let me make this clear: we've cut fuel duty and we will keep it frozen," Osborne said.
He also announced a reduction in the supplementary charge companies drilling for oil in the North Sea face, saying it would "expand expenditure" and immediately benefit the thousands employed in the industry.
However, environmentalists are claiming that the budget ignores the dangers of climate change, "in what looks like the warmest year on record".
The chief scientist at Greenpeace, Dr Doug Parr, said: "Some communities will be relieved to hear that flood budgets have now been allocated to projects, but the bill is set to outstrip the funding pot as temperatures continue to rise. The government must commit to tackling the symptoms and the causes of our increased rainfall by dealing with global warming emissions.
"The chancellor should have announced a nationwide programme to upgrade Britain's draughty homes, making them fit for 21st century and creating jobs in every constituency. Instead we get a 1980s-style road building programme and tax breaks for fossil fuel giants that will entrench the high carbon economy we should be moving away from."
The Green Party's only MP, Caroline Lucas, took to Twitter to voice her displeasure with the statement.
She added that "instead of scrapping air passenger duty for children, the chancellor should be protecting children with urgent action on climate change."
To emphasise the potential lucre of the scrapping of air passenger duty to the airline industry, EasyJet's shares rose by 2% on the back of the announcement.
The environmental NGO Friends of the Earth slammed the statement, saying it "served up plenty of environmental gloom - with precious little silver lining".
Senior economics campaigner David Powell said: "Mr Osborne yet again put powerful interests and big polluters ahead of our health, homes and well-being.
"The chancellor has cut tax for dirty gas and oil, despite overwhelming scientific evidence of the need to end our fossil fuel dependency.
"George Osborne's response to Britain's filthy air and heat-leaking homes that kill tens of thousands of vulnerable people every year is to build new roads and ignore calls for a comprehensive energy efficiency programme.
"We have the ingenuity and resources to overcome the challenges we face and create an economy that benefits us all – but once again the people pulling the levers of power have let us down."
Friends of the Earth also bemoaned the lack of renewable energy initiatives announced in the statement.