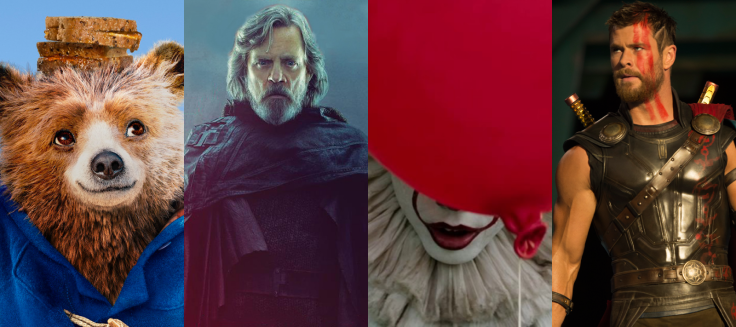 It has been a busy few months in Hollywood with the releases of Spider-Man: Homecoming, Transformers: The Last Knight, Guardians of the Galaxy Vol 2 and so much more, but that does not mean things are slowing down during the final few months of 2017.
As next year's awards season hopefuls tour the festival circuit ahead of their New Year releases, the year's last remaining blockbusters are gearing up for release alongside a handful of smaller films building a significant amount of buzz.
Below IBTimes UK has compiled a list of 10 films to keep an eye on over the next few months, and yes, of course Star Wars made the list.
It (8 September)
News that a fresh adaptation of Stephen King's seminal horror novel, It, was in the works was met with apprehension and the usual tired cries wondering whether Hollywood was capable of generating new ideas.
Well, the critics were silenced when the first trailer for Andy Muschietti's film dropped, terrifying everything with a creepy first look at Bill Skarsgard's new take on murderous clown Pennywise and the group of youngsters who encounter him.
Mother! (15 September)
Darren Aronofsky returns to the director's chair three years after his unique but bizarre biblical epic Noah, with a psychological horror starring Jennifer Lawrence and Javier Bardem. The pair play a couple tested by the arrival of uninvited guests at their home, and that is all we really know.
It may not sound like much, but that is only because the film's mysteries are being kept under lock and key. The trailer gives little away, but sells what is sure to be as twisted and dark as the director's best work.
Kingsman: The Golden Circle (20 September)
Kingsman: The Secret Service was a surprise hit in 2014 thanks to the undeniable style of director Matthew Vaughn, a witty script and top performances from breakout star Taron Egerton, and reliable veterans Samuel L Jackson, Mark Strong and Michael Caine.
The real selling point, and one of the main reasons the film was such a success, was Colin Firth, who played to type as dapper gentleman spy Harry Hart, but who surprised audiences with his bouts of balletic violence.
The sequel ups the ante with an even bigger all-star cast including Firth, Strong, Halle Berry, Julianne Moore, Channing Tatum and Jeff Bridges.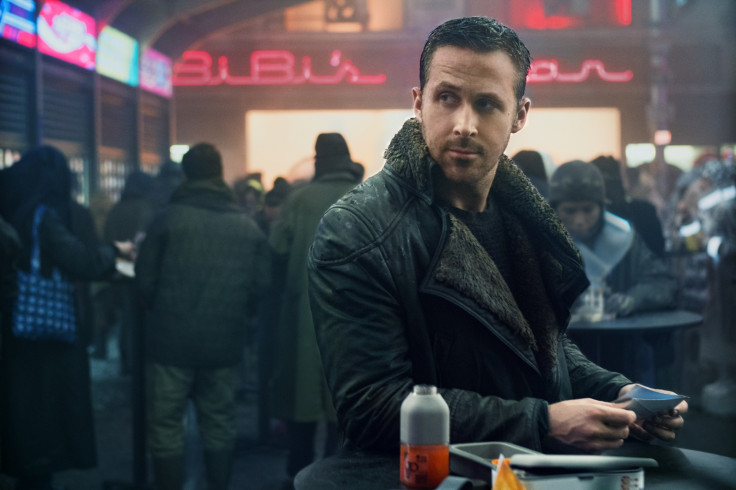 Blade Runner 2049 (6 October)
On paper a Blade Runner sequel, particularly one with a returning Harrison Ford, should not work, but everything about Blade Runner 2049 appears to be proving popular wisdom wrong.
More exciting than the top notch cast - Ryan Gosling is joined by Ford, Jared Leto, Ana de Armas, Robin Wright, Dave Bautista and Mackenzie Davis - is director Denis Villeneuve, who is coming in hot off the tail of a string of successes including last year's wonderful Arrival.
The Death of Stalin (20 October)
Comedy legend Armando Iannucci returns to the big screen eight years after In The Loop with another politically-charged satire, this time about... no prizes for guessing... the death of Joseph Stalin in 1953.
Brilliantly, Iannucci's cast woill not be adopting Russian intonation for their roles, but keeping or even putting on American and British accents, meaning you get Jason Isaacs adopting a thick Sheffield accent as Georgy Zhukov.
Thor: Ragnarok (27 October)
Everyone loves Chris Hemsworth's Thor, but his solo outings as the God of Thunder have paled compared to most of Marvel Studios' efforts. For his third adventure, things will be radically different, with Mark Ruffalo's Hulk along for a off-the-wall adventure.
What We Do In The Shadows and Hunt For The Wilderpeople's Taika Waititi directs a cast that includes the familiar faces of Hemsworth, Ruffalo, Tom Hiddleston, Idris Elba and Anthony Hopkins alongside Cate Blanchett, Jeff Goldblum, Tessa Thompson, Karl Urban and Benedict Cumberbatch as Doctor Strange.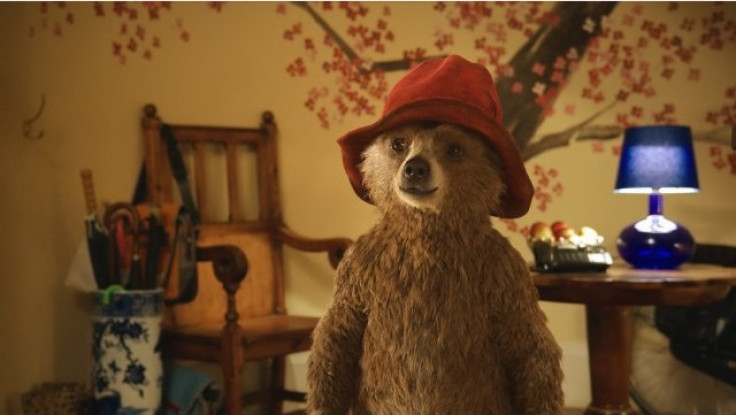 Paddington 2 (10 November)
There is a theme on this list of films that should not work either looking great or getting sequels. A live action Paddington Bear film is another example, but the original proved a delightful hit in 2014 winning over audiences around the world.
Now the bear, voiced by Ben Whishaw, is back, happily settled in with his adopted family in London. The Peru native does odd jobs to save up enough to buy a gift for aunt Lucy's 100th birthday which is then stolen by a thief they set out to catch.
The film stars Hugh Bonneville and Sally Hawkins with Hugh Grant and Brendan Gleeson among the new faces joining the cast.
Ingrid Goes West (17 November)
Aubrey Plaza and Elizabeth Olsen star in this black comedy about the creepy world of social media stars and their overly-dedicated fans. Plaza plays an unhinged fan who moves to Los Angeles to force her way into the life of Olsen's Instagram star.
Battle of the Sexes (24 November)
Emma Stone and Steve Carell play tennis champs Billie Jean King and Bobby Riggs in this true-to-life retelling of the pair's famous intergender exhibition match in 1973, which was fuelled by the misogyny of the time.
Carell seems to be having a blast playing sexist pig Riggs as the natural villain he was, and Stone as ever is sure to be a hero easy to root for.
Star Wars: The Last Jedi (14 December)
Last but certainly not least comes Star Wars: The Last Jedi, the anticipated follow-up to 2015's immensely successful return of the famous franchise. Following on immediately from where The Force Awakens left off, director Rian Johnson's sequel will depict the master/apprentice relationship between Daisy Ridley's Rey and Mark Hamill's Luke Skywalker.
Elsewhere the series' young cast, including John Boyega and Oscar Isaac all return alongside the legendary late Carrie Fisher as General Leia Organa and veteran newcomers Laura Dern and Benecio del Toro.