The dog which killed an 11-month-old girl at a house in Blackburn, believed to be called "Killer", was of a breed which is banned under the Dangerous Dogs Act
Ava-Jayne Corless was mauled to death by the dog while she was sleeping upstairs at the house in Blackburn.
Her mother, Chloe King, and her 26-year-old partner Lee Wright - who is not the baby's father – were arrested on suspicion of manslaughter following the girl's death. Both have been released on bail pending further inquiries.
Lancashire Police has confirmed the dog which attacked Ava was a pitbull terrier variety which is banned in the UK under Section 1 of the Dangerous Dogs Act 1991.
Officers destroyed the animal after discovering it had killed the infant.
Neighbours said the dog which was called "Killer" was reported to the authorities two years ago for mauling a cat.
Brain Harrison, 80, described Killer to the Daily Mirror as a "menace".
He added: "I'm surprised such a tiny baby has been allowed around it.
"It's not a friendly dog and the poor girl wouldn't have stood a chance against it. Not a hope. It's an absolute tragedy that should never have happened."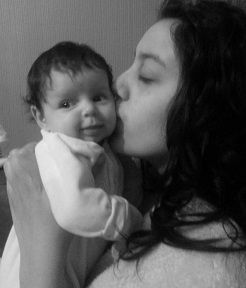 The RSPCA confirmed they were contacted about the dog after it had killed a neighbours cat but decided to take no action.
A spokesperson said: "We are extremely saddened to hear about this incident and our thoughts are with the family of the baby girl involved.
"Two years ago the RSPCA was contacted about a cat which had been attacked and died after going into a garden at this address. There was no suggestion that the incident was anything other than an accident and no further action was taken."
Tributes have now been paid to the 11-month old girl following her death. Her father, Dean Corless, 24, described her as his "adorable little girl".
He added: "She was the most beautiful and adorable little girl, she was just the best. She was my whole world.
"I will miss her every single day, I just don't know what to do now. It is just so tragic. I have my family around me now, but we are all devastated."
Chief Supt Chris Bithell of Lancashire Police said: "This is an absolutely horrific incident in which a baby girl has lost her life and I would like to take this opportunity to express my own personal sympathy to the wider family of baby Ava."